Do you want an apple cinnamon french toast casserole that isn't too eggy and won't make you wait until tomorrow? This recipe perfectly starts your day!
There's nothing like the scent of apples baking to take you back to Grandma's house.
In fact, this simple apple cinnamon french toast casserole smells so good, you can't resist taking just a little taste fresh out of the oven.
Because when you combine fresh apples with the taste of a delicious cinnamon raisin bread, the flavors are irresistible.
My family would not stop eating it from the pan.
(Good thing I got all of my pictures finished just before they walked in the door!)
Fresh Apple Cinnamon French Toast Casserole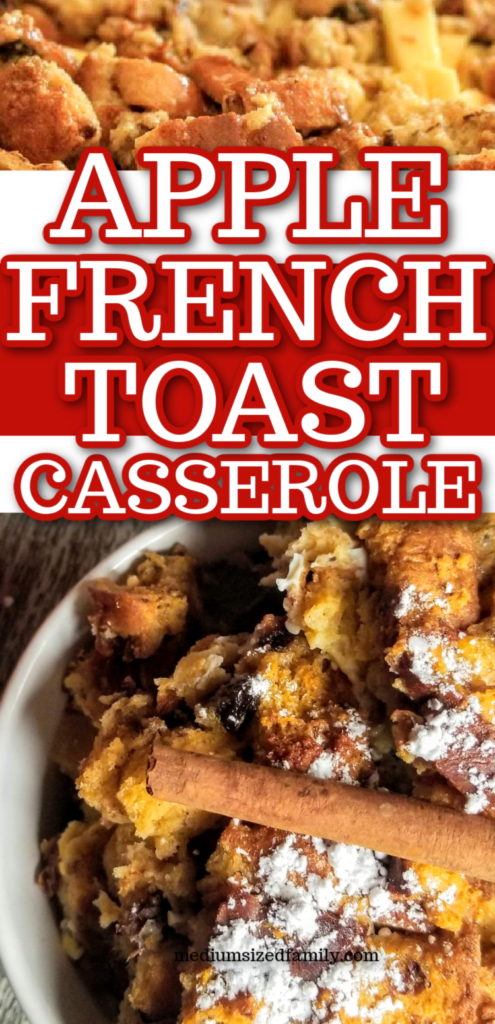 First you'll whip up your french toast (egg, milk, etc.) mixture.  I was lucky enough to get some fresh eggs, but store bought are fine (of course).
Now, I realize that peeling and dicing apples isn't a one minute job.  But it'll be soooo worth it!
You can use just about any apples here.  This recipe is very forgiving.
So toss in the apples that were too soft for the kids, or the bag you grabbed from the clearance bin.
Now dip your apples into the egg mixture.  Pull them out with a slotted spoon and drop them on a cookie sheet with a lip around the edge.
Use a slotted spoon so you'll have plenty of mixture left in the bowl.
Next you'll cube your cinnamon bread (with or without raisins, your choice).
Drop those cubes into the same egg mixture.
This time, stir all of those cubes around until the egg mixture is soaked up well into the bread.
Spread your bread across the apples on the sheet.
Bake at 350 for about 40 minutes.  Try not to drool all over the place while you wait.
You can sprinkle some powdered sugar over the top, but it's totally delicious without it!
This apple french toast recipe will bump your breakfast up a notch!
Fresh Apple Cinnamon French Toast Casserole
Ingredients
13/4

c

milk

5

large

eggs

3/4

c

sugar

1

tsp

vanilla

1

tsp

cinnamon

1/2

tsp

nutmeg

1/4

tsp

salt

6

small

apples (peeled and diced)

16

slices

cinnamon or cinnamon raisin bread
Instructions
Preheat your oven to 350 degrees.

Pour your milk, eggs, sugar, vanilla, cinnamon, nutmeg, and salt into a mixing bowl. Whisk well.

Drop your apples into the egg mixture. Coat them well. Then, using a slotted spoon, remove apples from the egg mixture. Try to leave most of the egg mixture in the bowl.

Meanwhile, place apples on a 9x13 cookie sheet pan.

Cube your bread. Drop all bread into the egg mixture at once. Stir well to incorporate the egg mixture into the bread.

Pour bread over the apples. Try to coat them completely, but don't worry about being perfect.

Bake for 40 minutes, or until eggs are set.

Serve warm. Add powdered sugar and syrup if you like, but we find it delicious without them.
Pin it!!
Next up…easy oatmeal breakfast bars (perfect for on the go!).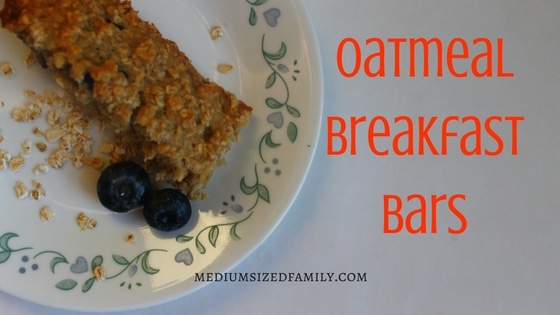 What's your favorite breakfast?