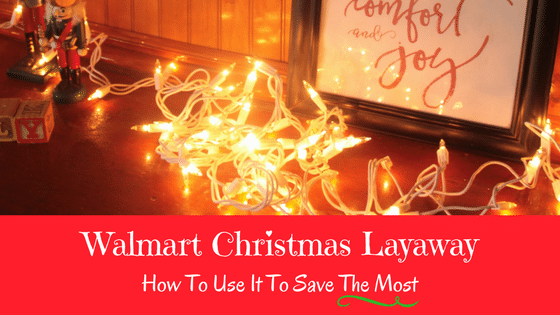 Curious about how Walmart Christmas layaway 2019 works? Find out what makes it a great alternative to putting another holiday on plastic!
Remember the days of the blue light special? Back then everyone seemed to use layaway programs to help them afford Christmas gifts.
Over time, more people began to use credit cards instead of dealing with the hassle of layaway programs.
But layaway still exists! And it's actually a fantastic way to avoid debt this Christmas.
Given all the scary statistics about Christmas spending and compounding debt problems (read all about that here), you should be doing everything possible to avoid pulling out the card this season.
It probably won't surprise you to learn that the best layaway program I've found is at Walmart. They will set you up with a program with no extra fees.
That's much better than what your average credit card company will do for you!