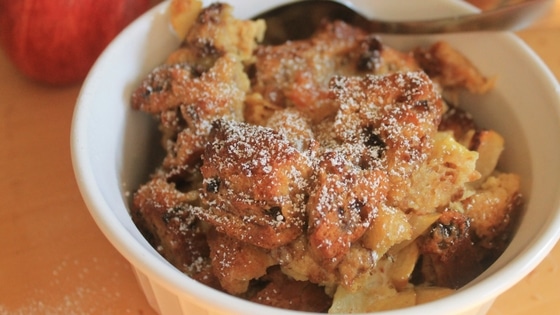 Inside:  Do you want an apple cinnamon french toast casserole that isn't too eggy and won't make you wait until tomorrow? This recipe perfectly starts your day!
Apples bring us together.  People have their favorite foods, sure.  But there aren't too many people that don't love a good apple recipe.
What's not to love?  The scent of apples baking can take you right back to your favorite, most cozy memories.
This recipe is amazing, because it's simple…but oh, so good!  You'll hate waiting while it bakes.  But don't worry.  It's worth the wait!