About Medium Sized Family
I'm Jamie. My family of 7 is living out our #yearofno while we reset our spending and conquer credit card debt. You'll find help and encouragement here.
Learn more.
Get the Book That Will Stretch Your Budget!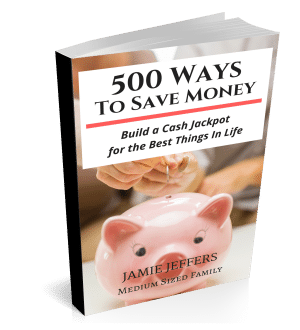 Copyright
All content and original photos are the property of Medium Sized Family. Please do not remove watermarks or edit photos without permission. Printables are available for personal use and may not be sold. Pinning and social media shares (with attribution) are appreciated! When in doubt, email me at [email protected] Thanks for reading!
Privacy & Cookies: This site uses cookies.
To find out more, as well as how to remove or block these, see here:
Our Cookie Policy