Last minute dinner ideas can save you from another night of pizza deliveries. Get recipes that use ingredients you probably have on hand!
That clock is a sneaky fellow. How often have you looked up to discover that it's practically dinner time…and you have no plan at all?
It happens even to the best meal planners!
No family can survive on pizza delivery every night (especially when you're trying to save money!).
So keeping a list of last minute dinner ideas on hand is a great idea. You need ideas for meals you can create using the foods you probably have on hand in your pantry and freezer.
But if you're exhausted after a long day and the last thing you want to do is get creative about what to make, don't worry. It's as simple as scrolling through this list of delicious recipes!
These are recipes that you can make without worrying about marinading or firing up the slow cooker. Most of them are very forgiving.
So if you don't have the exact type of cheese or veggies they call for, use what you have on hand instead.
Yummy Last Minute Dinners for Busy Moms
Also, be sure to check out these large family dinner ideas!!
Easiest Throw Together Last Minute Meals
Some nights, time gets away from me…and before I know it, I have a kitchen filled with people begging for food.
That's when I pull out my easy go to meals:
Spaghetti and Meatballs
Easy to keep everything on hand, throws together in minutes…and it's cheap!
Tacos
Thaw some burger, brown it, add seasonings. Done. (Make the kids pull out all the toppings!)
Chicken Nuggets
Buy a bag of the frozen stuff for a night off of cooking.
Ooor make a batch of these healthy chicken nuggies ahead of time. Keep them waiting in the freezer for a guilt free easy night!
Bean and Rice Casserole
Make some minute rice, add some cans of beans, put in some cheese or sour cream and plenty of your favorite seasonings. Bake it for 20 minutes and have a hearty meal.
Cereal
Ok, I rarely do this one because the Hubs isn't a fan of cereal for dinner. But plenty of Moms love this shortcut!
Buffet!
That's a nice way to say "You're on your own kids!" Or "Leftover night!"
Funny thing is my kids love leftover night. Because they can eat basically anything in the fridge they want.
Bonus, you get your fridge cleaned out and less food goes to waste!
And if you are looking for delicious, budgets meals for large families, don't miss this post filled with more great dinner ideas.
If you're looking for something that's more of a recipe, look no further than these…
Chicken
It's cheap, it's easy, and you can use it in so many ways! Here's a pile of delicious chicken recipes.
1. Cheesy One Pot Chicken Lasagna You probably think I'm crazy for beginning a simple last minute meal list with lasagna, of all things. But if you've got leftover chicken already cooked up in the fridge or freezer, this one's a snap!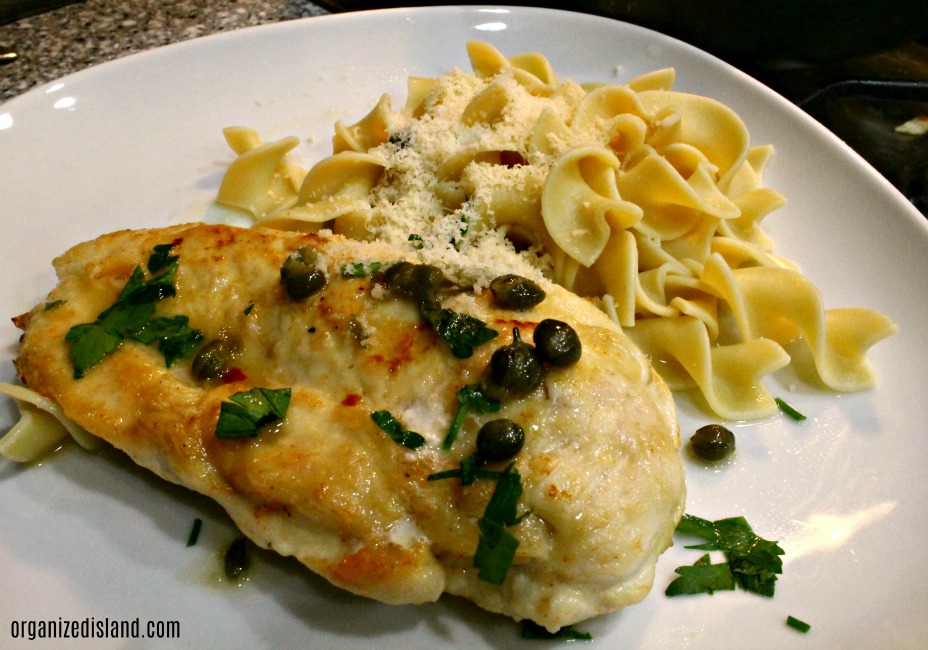 2. Easy Chicken Piccata Piccata sounds fancy, but don't worry. The only unusual ingredient here is capers. (You can sub that with onions or skip it altogether and still have a delicious meal!)
3. Teriyaki Chicken and Vegetables Simple? Check. Versatile? Check. Delicious? Double check!
4. Cream Cheese & Chicken Taquitos These things cook up in no time!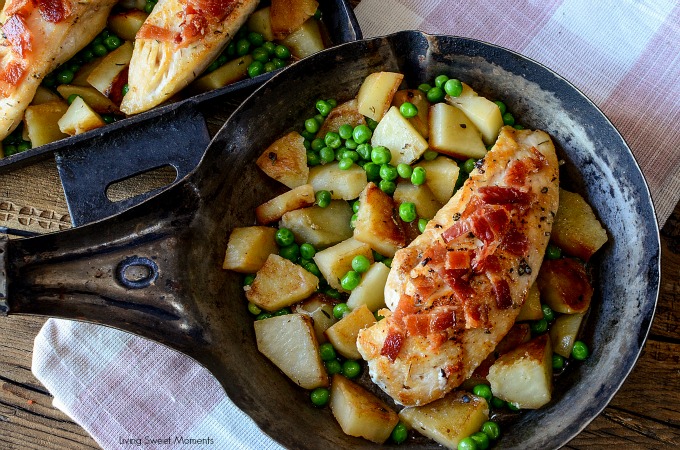 5. Chicken Bacon One Pot Meal The bacon is a topping, so you can skip it if you don't love bacon (gasp!) or you just don't have the patience for the mess right now.
6. 30 Minute Chicken Tortilla Soup The perfect fresh, yummy meal in no time.
7. 30 Minute Chicken Spinach Alfredo A delicious way to sneak in some veggies!
8. Honey Sesame Chicken in 30 minutes flat. Why spend money on take out??
9. Easy Weeknight Chicken and Salsa Taco lovers are sure to have these ingredients on hand!
10. Pan Seared Chicken Breast with Mustard Cream Sauce A few simple ingredients will jazz up those boring chicken breasts!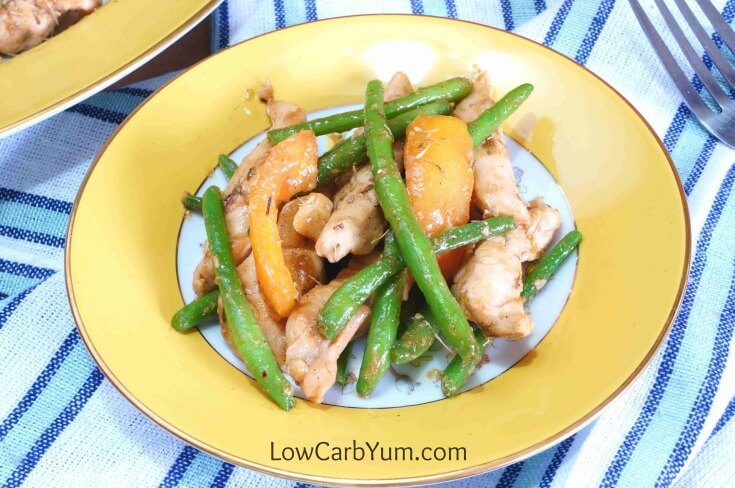 11. Chicken Green Bean Stir Fry Healthy ingredients, easy clean up!
12. Skillet Pot Pie If you're craving chicken pot pie, you can actually put one on the table in 30 minutes!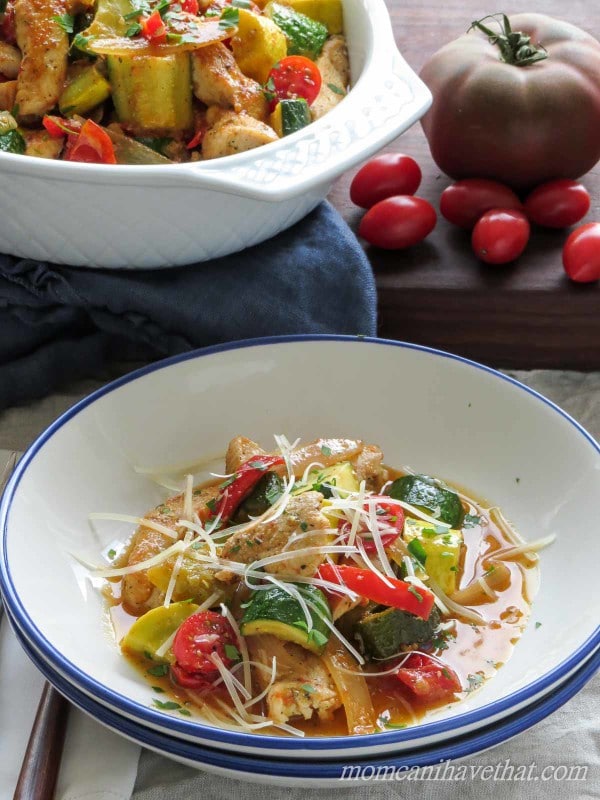 13. Chicken Summer Vegetable Saute A great light meal for a busy night.
14. Poppy Seed Chicken This is a fun "throwback meal" that you can make from your pantry.
Pasta
15. Last Minute Pasta Dinner Easy! (Hint: Use lemon juice if you don't have a lemon!)
16. Simple Parmesan Chili Pasta What an easy meal that packs a big bang in the taste department!
Beef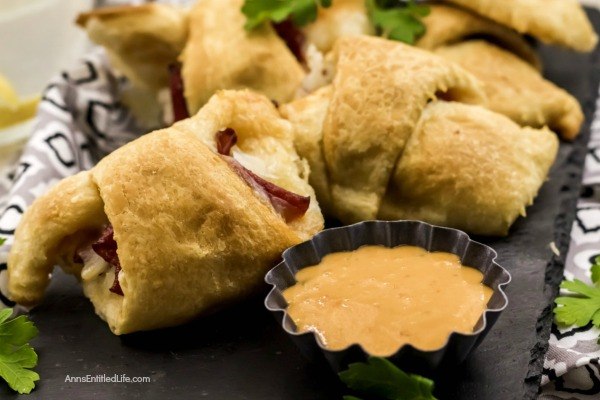 17. Yum! These Reuben Crescent Rolls come together in no time for a fancy tasting meal.
18. Quick and easy One Pot Baked Penne with Vodka Meat Sauce. (I would use ground beef to keep this cheap and easy!)
19. Easy Beef with Mushrooms This one makes me wish my family would eat mushrooms and onions! (I love 'em!)
20. Taco Salad Recipe With Doritos Now there's a taco salad you know the kids are gonna love…
21. Enchilada Pasta The flavors of enchiladas without the extra fuss!
22. Sloppy Joe Casserole Just 5 ingredients!!
23. Hamburger Casserole Super simple with just a few ingredients, but you know it's going to be good.
24. 30 Minute Shepherd's Pie Sounds almost too good to be true!
25. I didn't know that Big Mac Sloppy Joes were a thing, but now I'm gonna have a hard time settling for less…
Pork
Generally, pork takes a little longer to cook. But here are some recipes that qualify as quick and easy.
26. Sausage, Green Beans, and Potatoes No time for the slow cooker? Use canned green beans and cook it on the stovetop for about 20 minutes or until the potatoes are soft.
27. I have never been sad while eating a delicious BLT Sandwich. And I've never been sad about how quickly you can throw one together, either.
Other Ideas
28. Easy, Cheesy 5 Ingredient Pizza Pasta Bake Waaay easier than homemade pizza!
29. This amazing Tuna Melt comes together in no time flat.
30. Easy Egg Drop Soup If you've got eggs, you can put this one together in a snap.
A Little More Than 30 Minutes
Let me be honest with you. I put this post together a few years ago, but when I gave it another look, I realized something.
Some of these recipes take a long time to cook.
You might not have that kind of time on a weeknight.
Now, if you don't mind throwing your recipe together and putting it in the oven to cook for a longer time while you unwind, these last minute recipes will still work great for you.
One Pot Chicken and Rice Dinner Talk about your comfort foods!
One Pot Spanish Chicken and Rice Got a whole chicken you aren't sure what to do with? If you've got the hang of cutting a whole chicken,this one won't take long. (Pssst…you could use chicken breasts or tenders in this just fine!
Chicken Cordon Bleu Casserole Got deli ham? Here's a delicious way to jazz it up!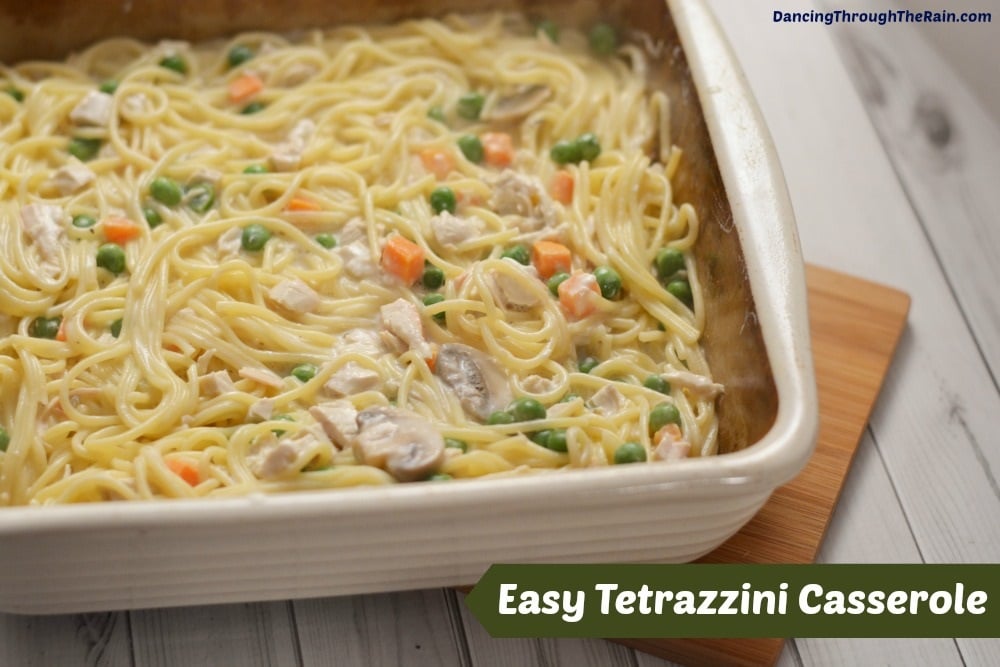 Easy Tetrazzini Casserole with Leftover Turkey or Chicken Another yummy way to use up leftover chicken.
Pretzel Crusted Chicken Love this idea for using pretzels on chicken!!
Chicken Spaghetti Casserole This one looks delicious, but be aware that it does need to cook for an hour!
Kitchen Sink Shepherd's Pie Why not use up those leftover mashed potatoes in some soul food?
Grandma's Hungarian Goulash Remember how you made enough spaghetti to feed an army? Make the leftovers into another scrumptious meal!
Easy Sausage and Veggie Sheet Pan Dinner I adore sheet pan dinners. So easy to fit in some extra food groups and add color to your meal!
Tuna Casserole Super versatile ingredients, and I know you've got cans of tuna on your pantry shelves. 😉
These last minute dinner ideas are simple but delicious!
That ought to keep the drive thru and pizza deliveries at bay for another day!
Want more dinner solutions? Check out these great recipes for a crowd.
What's your go to meal for a last minute dinner?