Have you read a money story that rocked your whole world? These stories have wisdom and fascination, and you won't stop thinking about them for days!
Have you ever heard a money story so interesting that you think about it for days?  In fact, that story changes things so much that you actually change the way you do things because of it?
Those stories are pretty rare.  For something to get a grasp on my heart, it's got to be profound yet simple.  Not necessarily an easy change, but nearly always a simple one.
These are stories about debt, wealth, frugality, and general money habits.  There's a lot of wow in this post, so I don't blame you a bit if you save or pin this post and go through the stories one at a time.
That way you can get a true read on whether a particular story is a life changer for you, rather than overwhelming yourself with one new idea after another.
I didn't want any filler here, so this list only includes thing that have made a real impact on my life.  That's why the number isn't a nice, round number.  As I find more life changing stories about money, I'll add them to my list.
If you know you need to make a change in the way you see money, think of these money stories as your self help guide to get started!
Which Money Story Will Change Your Thinking?
Before we jump in, heads up that many of these articles are written in a style different from my own.  If you can get past the language in some of them, there's a wealth of info.  (Pun intended.)
Also, some of these articles may contradict each other.  I like to ponder both sides of an argument for a long time.  Sometimes there's wisdom in both sides.
Be sure to check out all of these inspirational stories!
A Money Story About Habits
Your habits are more powerful than you think!  Because you don't have to think about them regularly, they become a natural way for you to do big things like save a pile of money or get rid of debt.
Fake it til you make it.  9 Things the Rich Do That The Poor Do Not.  From Life And My Finances
Is there more than one way to keep up with The Joneses?  One Key Reason We Overspend from Disease Called Debt

It Sounds Crazy!  But If They Can Do It, So Can You
Do you have to have a high income to save?  Accumulating a fortune on $11 An Hour from Kiplinger
Is a mortgage necessary?  How one couple put 100% down on a home from Money Saving Mom
Seeing an invention through is less luck and more determination.  9 Slap Your Face Lessons You Need to Learn from This Shark Tank Success Story from Fastlane Millionaire
Some people will do anything to get away from student loans.  Mission Accomplished from No More Harvard Debt
A Money Story to Change Your Thinking
What is $10 really worth?  A Millionaire Is Make Ten Bucks at a Time from Mr. Money Mustache
A set of financial rules to follow.  Financial Success in a Nutshell: The Core Tenets of the Money Boss Philosophy from Money Boss
Where Does Money Fit In Your Priorities?
Do your habits reflect your priorities?  The Mayonnaise Jar Story from Budgets Are Sexy
One of my favorites on the cyclical nature of life.  The Story of the Mexican Fisherman from Be More With Less
Contradictions
With some planning you can become a millionaire even on a regular salary.  Zero to Millionaire in Ten Years from Root of Good
You don't really have control over your future.  What You Need To Know About Money from Mystery Money Man
Money is a tool.  My Investment Strategy from Millennial Money
Money is a drug.  Scientists Figured Out How Money Affects Your Brain and It's Fascinating from The Penny Hoarder
The latte factor is everything.  The Latte Factor: 7 Key Lessons We Can Learn from a Cup of Coffee from Forbes
The latte factor is nothing.  LOL At This Avocado Toast Advice from a Millionaire from I Will Teach You to Be Rich
Random Money Inspirations
The blogger who made me curious about selling on Ebay, Life Like No One Else.
Cut back that crazy grocery bill!  How I Feed a Family of Seven for $300 a Month from Life in the Circus
These money stories will inspire, encourage, and cause you to wonder if you need to change everything about your life.
Find the nudge you need to change your life… with words!
Our #yearofno story will show you how to get out of debt.  Yes, even with 5 kids on one income!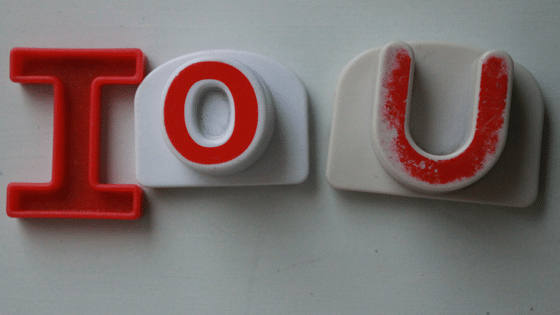 What inspiring stories about money did I miss?  Leave a comment!