Find the perfect summer desserts for a crowd in this list of refreshing, cheap, and easy recipes for your picnic or bbq.
There's nothing like a refreshing, delicious summer dessert at the end of a meal.
Heck, I wouldn't judge you if you served these recipes instead of a meal.
And you can just imagine what a hit these easy desserts will be at your next grill out or summer party.
So if you need the perfect summer dessert for a crowd, just scroll on. Good luck picking just one. 😉
The Best Easy Summer Desserts For A Crowd
If you're looking for the perfect pie recipe, here's a whole list of our very favorites!
These dessert recipes are made of simple ingredients and don't take all afternoon to make.
In some cases, you'll need to double the recipe to make enough for a crowd, but that shouldn't be tough.
Make Ahead Summer Desserts
Triple Berry Cobbler is the perfect make ahead dessert. Serve it cold. (My family loves it in a bowl with milk poured over.)
It's also the perfect recipe because you can use any combination of berries you have on hand or can find cheap at the store! Fresh or frozen berries work wonderfully.
This Lemon Pudding Cake is such a light and fluffy dessert. It tastes like lemon meringue pie, but whips up a pudding like magic. You'll love it.
Make these yummy lemon cookie bars ahead of time, but take the recipe along. People are going to be asking for it.
Cherry Almond Crisp is the summer cookout dessert your crowd will love. Don't expect leftovers on this one.
There's something about using pretzels in desserts that always catches my eye. Pineapple Pretzel Fluff is that refreshing hot weather dessert you've been looking for.
No picture for this one, but a list of summer time desserts isn't complete without a good Old Fashioned Pineapple Upside Down Cake recipe.
Yummy Fourth Of July Fruit Pizza is such a refreshing way to end a meal.
No Bake Summer Desserts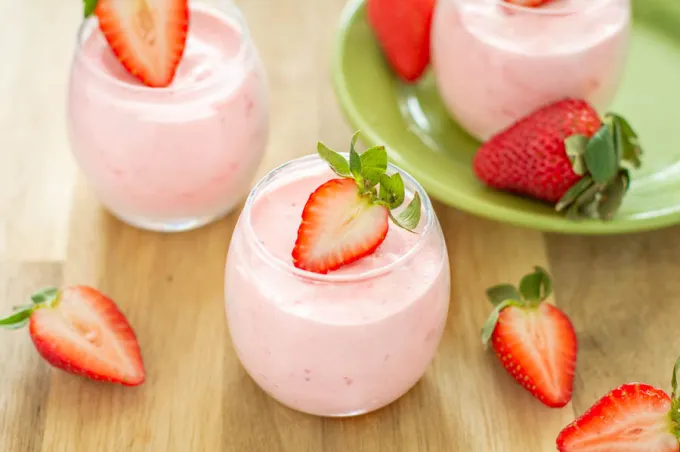 With just two ingredients, you can't beat this easy Strawberry Mouse recipe.
Whip up a batch of these no bake Oreo Cake Pops in no time. You don't even have to bake a cake mix for this simple recipe!
How about some No Churn Lemon Blueberry Frozen Yogurt Wafers? Such a unique recipe (without the effort of one!).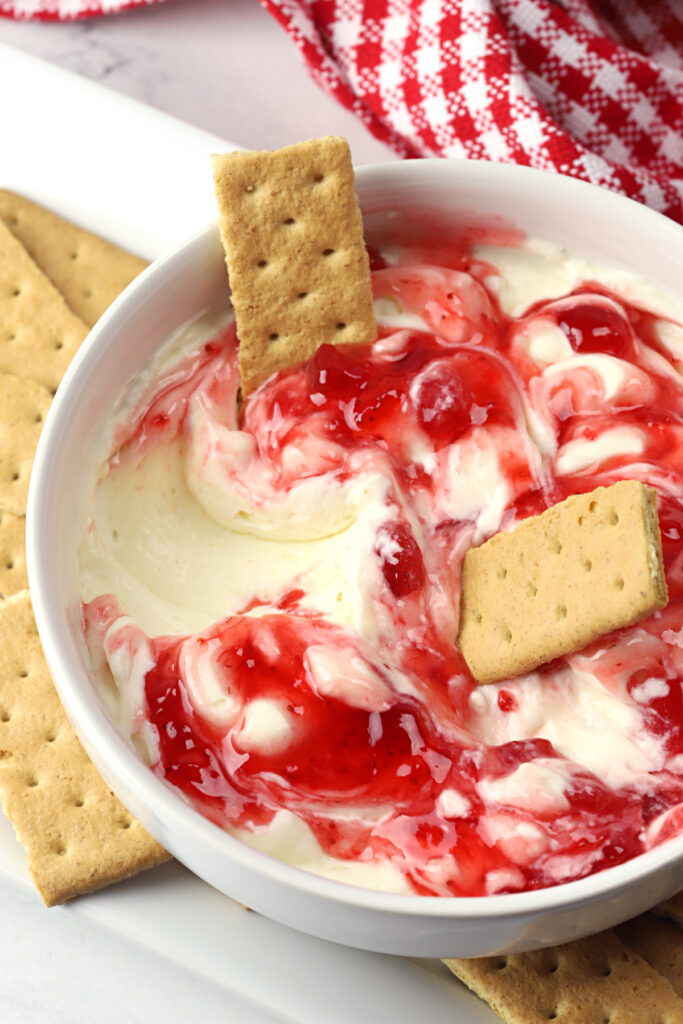 Doesn't this picture just make you want to jump up and make a batch of Strawberry Cheesecake Dip right now?
Is there anything as classic as a good, cold dessert salad when it comes to your summer picnics? If you can dump ingredients in a bowl and stir them, you can make this amazing Cherry Salad.
How much fun is this Fresh Fruit Charcuterie Board??
Individual Summer Desserts
The simple ingredients in these Individual Cookie Dough Cheesecakes make this one a hit for the busy cook as well as the lucky people who get to nom this up.
How cute are these individual grilled strawberry shortcake kebobs?
Cupcakes, but not just any ol' kind. These Lemon and Raspberry Cupcakes combine two of summer's greatest flavor hits to make one amazing summer time dessert. (Pop it into Google to translate the measurements in a snap.)
Believe it or not, the perfect summer dessert for adults does exist: Mojito Cupcakes.
Why not give these S'mores Parfaits a try for a fun twist on a picnic classic?
Yum! White Chocolate Raspberry Brownies are anything but just another brownie recipe.
Your Summer Desserts For A Crowd Will Be A Sure Hit At Your Next Picnic or Party!
Looking for more ideas?
Try 23 of the perfect grill foods for a crowd.
The 10 best summer potluck recipes.
Or these 25 recipes that are perfect for hot days.