5 Ways We've Saved Money This Week Series
Looking for lots of creative money saving tips?  Look no further!  Here are links to posts in my "5 Ways We've Saved Money This Week" series.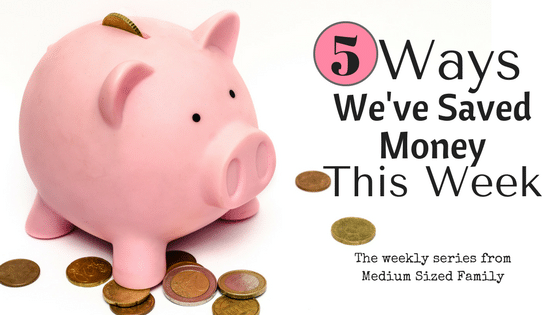 It's been quiet on the blog lately!  Although I love blogging, there are other goals we're trying to meet this year.
One of our goals is to update our house.  Although our #yearofno was tough, it was so worth it!  We are enjoying doing things together as a family.  And I can't tell you how much I've enjoyed seeing the change you can make with a coat of paint.
After such a long time of spending absolutely no money on extra things, spending even $20 on new things for the living room feels like an incredible splurge!  I'm sleeping on my purchases and making sure I'm always getting the best value for my money.
Can't wait to show you the reveal of the before and after photos on our living room!  I'll be sure to tell you how we found the best deals on everything.  Funny enough, my usual thrift store finds haven't always been the best way to go.