5 Ways We've Saved Money This Week Series
Looking for lots of creative money saving tips?  Look no further!  Here are links to posts in my "5 Ways We've Saved Money This Week" series.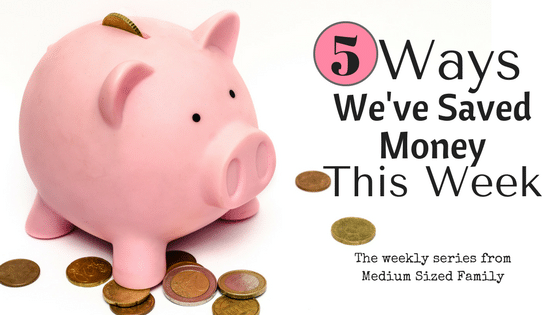 Life goes at a faster pace in May.  School is a whirlwind of projects and trips.  Baseball is in full swing.  And with 5 kids, we often have a First Communion to celebrate in addition to a birthday!
It's hard to save money in May, and even harder to keep up with my favorite Friday series.  Which is why the blog might seem a little lonely right now!  But don't worry, building these memories with our family just gives me more material for you (my favorite readers!).