5 Ways We've Saved Money This Week Series
Looking for lots of creative money saving tips?  Look no further!  Here are links to posts in my "5 Ways We've Saved Money This Week" series.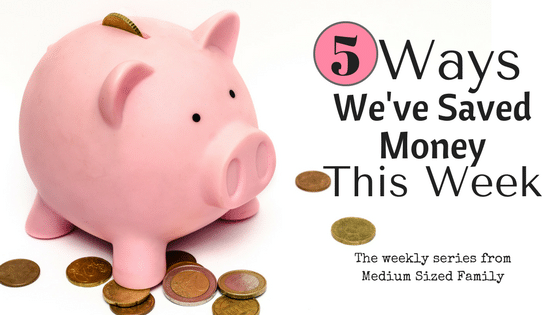 School's out for summer in our home and I couldn't be more relieved!
When our day doesn't revolve around 4 to 8 trips to run everyone where they need to be each day, it gives me much more time to plan ahead.
(Yikes. No wonder I can never get anything done!)
We're enjoying the slower pace, and have already enjoyed a simple trip to the park and the library. Even if we treat ourselves to 50 cent Frostys all summer (or however long they last!), that makes for a super cheap fun afternoon for our large family.
read more