5 Ways We've Saved Money This Week Series
Looking for lots of creative money saving tips?  Look no further!  Here are links to posts in my "5 Ways We've Saved Money This Week" series.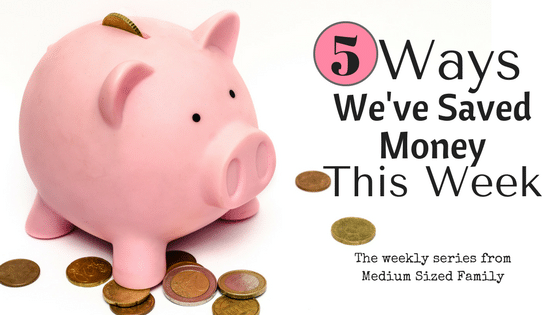 Some weeks are just rough.  Life decides to take you for a ride, and you have no choice but to follow along.
That's been the last few weeks for us.  We've dealt with a quickly scheduled surgery, a funeral a couple of states away, a birthday party, school functions, and the chaos of regular life.
There was a time when the fact that I couldn't find ways to save money during the hustle and bustle of life would have added an extra layer of stress.
And to be sure, I don't enjoy wasting money on things like fast food and other conveniences.  But I'm so glad it's an option available to us when life is tough!