5 Ways We've Saved Money This Week Series
Looking for lots of creative money saving tips?  Look no further!  Here are links to posts in my "5 Ways We've Saved Money This Week" series.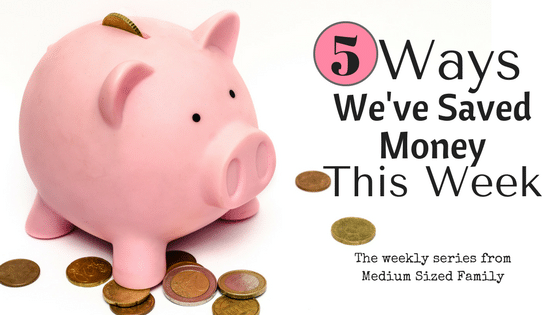 Last week I got to attend my first ever blogging conference (Bloggy Con for the curious!).  It was fantastic!
If you've ever gone to any sort of conference, you know that you come away from it with this "high" for accomplishing great things.  I'm so excited to pour these ideas into the blog!
The reason I was able to attend this conference was because my family could come along, too.  It's held at Cedar Point (which is an amazing amusement park…a must do for roller coaster enthusiasts!).  The hotel we stayed at was within easy walking distance of the park.  So for 3 days, the family got to ride rides while I learned about blogging.
So after more than 2 years of paying off debt, this year we've been able to treat our family to a trip to Indianapolis, a vacation in Washington DC, and a fall trip to Cedar Point.
This is why you fight to get out of debt!!  You want your money to be used for the things you love the most.  Who wants to keep treading water with bill companies??
Nobody, that's who.