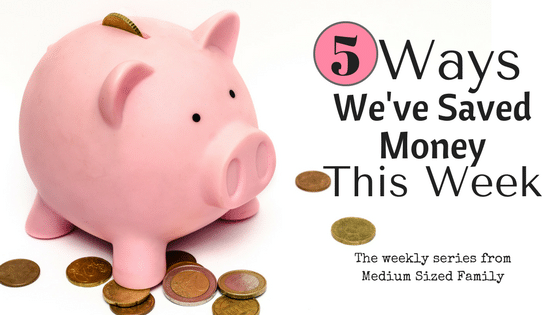 Well.
It's been a while since I shared a new 5 Ways We've Saved Money This Week!
Actually, that's not entirely true. I've been sharing the occasional 5 Ways with my email subscribers.
(You can become a subscriber here. I'll even send you a copy of 7 Surprising Ways to Add More to Your Savings This Week!)
But today my kids start their summer break. And I thought I'd use this change in routine as a chance to get back to one of my favorite things…interacting with my favorite frugal folks!