Find out how to sell stuff locally online. You'll get the most money for your stuff if you follow these tips. Best of all, forget about paying a middle man!
I called my Dad, too excited to wait.  Hubby was out of town, but I'd finally found the perfect cabinet. The one I'd been searching for for months.  I knew that if I didn't go to get it right away, it would be gone, and I needed some help getting it loaded.
That's the joy of shopping locally.  Sure, I could have gone to Walmart and spent the same amount of money on a cabinet.  But it wouldn't have been made nearly as well.  And it wouldn't have been exactly what I wanted.
Maybe you have an older piece of furniture in your home.  You're tired of looking at it or it takes up more space than you'd like.  Somewhere out there is someone wishing they had that piece of furniture.
Here's how to meet that someone.
How to Sell Stuff Locally
First, let's talk about some steps you should take when you're ready to sell.
Clean It Up
You don't have to spend ages making things spotless before you sell (unless you want top dollar).  But don't put up pictures of dirty items and expect people to jump at the chance to buy them.
Take Good Pictures
You don't have to be a professional.  But don't put up blurry photos or a picture of a pile of stuff and expect the buyer to pick out which thing you're selling
Pricing
Look around and see if other people are selling the same thing you are.  What price are they asking?  How does your object compare to theirs?  Nicer, older, cleaner, less fancy?
Here's some advice from my brother (he sells used items pretty often):
Know your bottom dollar.  Post it for 10% higher than that at least.
Check the market.  Is someone else selling what you're selling?  What is their price?
You could match price if it's a hot commodity but if you want to sell fast, mark it a little lower than the competition.
The buyer will try to get you off of your price almost every time.  Remember, if they drove there for it at the price listed, they're interested enough in taking it home.  Don't get offended.  Just say, "Sorry, that's the price." Or you can meet them in the middle if you're more desperate to sell.
List It
Choose where you will list your item (I've got some suggestions below).  Be sure to give it a catchy title, or at least an accurate one.  Double check your spelling or it won't show up in searches.
Prepare for Customers
[clickToTweet tweet="'The challenge of the retail business is the human condition.'  Howard Schultz" quote="'The challenge of the retail business is the human condition.'  Howard Schultz" theme="style6″]
While I don't want you to be scared off by bad customers, know that they exist.  Be ready for:
The Scammer.  This guy is either
 Down on his luck.  He really wants that couch you have, but he just can't afford it right now.  Would you just give it to him?  (Don't fall for this frequent scam.  It's great to have a soft heart, but people will line up to take advantage of you.  A new couch isn't going to feed his family or help him get a new job.)
Wants to buy, but he doesn't live close by.  Can he write you a check?  He'll send you extra money for your time.  This guy is not sending you real money.  He's also not a Nigerian prince.
Check Writers
Not everyone who wants to write a check is a scammer.  Some of them are.  Some of them write rubber checks.  Whether their bounced check was an accident or purposeful doesn't much matter when you are out money.  Just say no to checks.
Meeting Place
Play it safe.  Always meet in a public space or a checkpoint that your local police station has set up.
Stuff to Sell Locally
Furniture
Tickets you aren't able to use (check for legalities)
Cars
Local sports apparel
Sporting goods
Exercise equipment
Appliances (working and sometimes even not working)
Farm equipment & Livestock
Musical instruments
Large tools
Where Can I Sell My Stuff Online for Free?
You have more options than you might think when it comes to selling stuff locally.  Nearly all of these suggestions are free to use, which sometimes makes it a better option to Ebay.
Craigslist
The most obvious choice, Craigslist largely replaced newspaper classified ads years ago.  Since this option remains popular to so many people, you can get your stuff in front of a large audience by listing there.
You will have quicker success if you post pictures, since many people search by using the "gallery" option.
Ebay Classifieds
Ebay's solution for bigger items that can't easily be listed in the auction site is Ebay Classifieds.  It's free to use, but the listing shows up to only local people.  Ebay doesn't handle money transactions.  It's similar to Craigslist with fewer users.
Wallapop
My buddy Erin wrote a review of Wallapop.  It's an app that makes selling locally a snap.  Read her review of Wallapop here.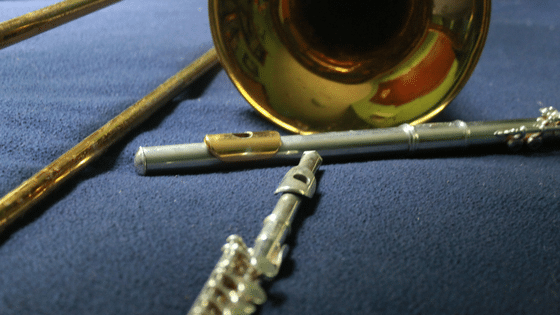 Facebook Yard Sales
Facebook yard sales have been around for a while.  Do a search to find a group near you.  Be sure to read each group's rules before posting an ad.  It's free, but can be clunky at times.
Facebook Marketplace
When Facebook realized how many people were using the platform to sell stuff locally, they produced an app to simplify the process.  You can learn about Facebook Marketplace from this review.  You can only use it as a smart phone app.
Yard Sale
Obviously a good old fashioned yard sale is a great way to get rid of a lot of things at once.  People come to a yard sale expecting a bargain, so you won't be able to demand as high a price as if you sell things individually.  But sometimes the payoff is worth not keeping up with a big pile of stuff for a long time.
Advertise your yard sale on any of the websites listed above.
Ebay or Local Sales?
When should you sell on a national platform like Ebay rather than locally?  If you have an item that's not high in demand, you are usually better off on Ebay.  There, you can reach a larger audience of people.  After all, the guy who would love to have your magenta elf shoes might live halfway across the country from you.
Local sales are better for hard to ship items and for things that are special to your area.  Your Cincinnati Reds jersey will have a higher demand in Cincinnati.
Learn about what to sell on Ebay (and how to do it) here.
Take These Steps:
Identify the things you'd like to get rid of or try to sell.
Decide what platform you'll use to sell it.  It's ok to list it in a few different places (Craigslist and Facebook yard sales, for instance).  But don't forget to take the ad down from all the places once it sells.
Be a careful seller.
Bank the money you make.
This was day 12 in the Secure Your Savings and Find Peace in the New Year series.  Go to the bottom of this post to find all the money saving and money making posts in this series!
These steps will make you a pro when you sell stuff locally online.
You can be the one who makes someone dance because you listed the perfect item they've been looking for!
Have you ever sold things locally?