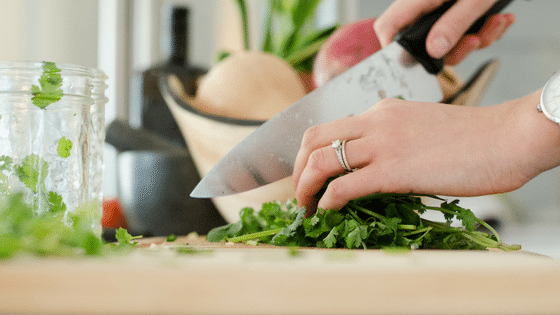 Make ahead recipes can save you a ton of money, but it can be hard to find the time to spend in the kitchen. That's why you need this resource! It tells you which recipes you can fit into the time you have. Even 5 minutes is enough to get started saving money!
Time is just as hard to find as money is (for most of us).  We know that putting in a little effort can save us a ton of money.  And we'd totally do it…if we could just find the time in our day!
Take cooking, for instance.  So many of the ways you can save money on food involve using your time instead of your money.  Make ahead recipes, meal planning, couponing, and making grocery lists are fantastic ways to cut way back on your grocery budget.
So how can you find time for those things in your crazy day?
Today we're going to grab some fantastic make ahead recipes.  That sounds intimidating, but it doesn't have to be.
You'll save a bundle on your grocery bill by making a few things from scratch at home.  There are even some ideas that will only take you 5 minutes to throw together!