You need ideas for affordable wedding gifts, but you'd still like to get them something they want. Why not have both?! Here's how you can swing it.
You grab the mail and flip through the pile.  Bill.  Junk mail.  Bill.  You've won $1,000,000 (again…darn those stipulations, though), and what's this?  A wedding invitation.
At first, it's kind of exciting.  Who's getting married?  Oh, I haven't seen so-and-so in forever!
But by the time you rip open the envelope, you're already starting to calculate how much this wedding is going to cost you.  How are you going to fit this into the budget?
We're all trying to save money, and finding affordable wedding gifts feels impossible.  But you want to get the happy couple something you know they'll love.
But you really can do both!  There's a way you can buy from their registry without costing yourself an arm and a leg.  We're not talking about a list of things you can buy from the dollar store.
Affordable Wedding Gifts That They Really Want
The first thing you'll want to do is find out where the wedding couple is registered.  Some of the more popular stores seem to be Target, Kohls, Bed Bath & Beyond, and Walmart.  If the store isn't listed in the invitation, and you can't ask where they are registered, search those stores first.
If you can't figure out where they are registered (or you have something against buying from a registry), this method of shopping still works great!
Know Your Budget
How much do you want to spend on this gift?
Choose an amount that fits your budget well.  Don't worry, you'll find that you get to keep or get back some of that money.  Still, don't start with a price that's higher than your comfort level.
Once you've found the registry (or your own gift ideas), try to find 2 or 3 things on the list that would work.  If nothing seems to be a good fit for your budget, look for lower priced items that they might want duplicates of.  Towels, kitchen items, and lamps come to mind.
Be sure to have more than one gift idea.  It wouldn't be good to go through this process only to find that someone else bought it in the meantime, or the store ran out.
Get a Gift Card
You know which store you are purchasing from, and about how much money you want to spend.  Now it's time to head to a website like CardCash.com or Cardpool.com to purchase a gift card to that store at a discount.  Not because you're going to give the card as a gift, but because you'll use it to buy that gift at a discount.
You'll find more savings at some stores versus others.  For instance, I've found bigger savings for Bed, Bath, & Beyond cards versus Walmart.  But every little bit helps.
Be sure to buy a digital card that will be sent to your email digitally rather than mailed to you.  That way you can keep shopping right away.
Head to Ebates
With gift card at the ready, head over to Ebates.  If you aren't already signed up, be sure to join.  Not only do they give you cash back every time you shop through them, but they also share coupon codes and sales.
Search for your store, and note any coupon codes that apply to your purchase.  Click through to the store.
If you haven't tried Ebates yet, they'll give you $10 to try it!
Shipping
Keep an eye on shipping costs.  Sometimes it's cheaper to ship directly to the couple.  Other times, you'll save a ton by picking it up at the store.  If you are within a few bucks of getting free shipping, grab a small add on item.
Check Out
Don't forget to use any coupon codes you've found.  Get your best deal on shipping.  And use that gift card you purchased at a discount.
Celebrate!
You might have found a cheap wedding gift, but the happy couple never needs to know how much you saved.  And the next time you get a wedding invitation in the mail, you can skip the part where you dread the cost.
You don't have to spend a fortune to find a gift they'll love.  This list of cool things under 10 dollars is full of awesome ideas!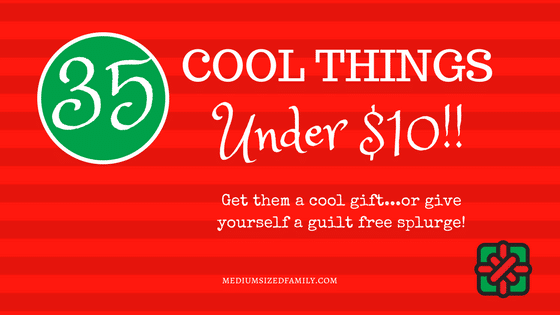 How have you saved on wedding gifts?