This easy pear bread recipe is the best way to use pears! It's delicious, and perfect to serve as a snack, breakfast, or take on the go. Yum!
Jump to Recipe
Pear trees can be funny.
They can go a long time before producing any fruit.
And then one year, you'll suddenly get a bounty of pears! Before long, you're searching for ways to use pears…when you stumble across an amazing pear bread recipe.
I mean, everyone thinks about using up bananas in a banana bread, but how many of us automatically think of a pear bread?
Starting now, you do. Because you are going to love this delicious, easy recipe.
Easy Pear Bread Recipe
If you don't have fruit trees in your yard, you should.
They are just about the easiest way to keep fresh produce on hand. Perfect for frugal living lovers!
You'll pay a little bit up front for a tree (look for dwarf varieties to save on price). But the upkeep is fairly minimal. And you'll end up with this…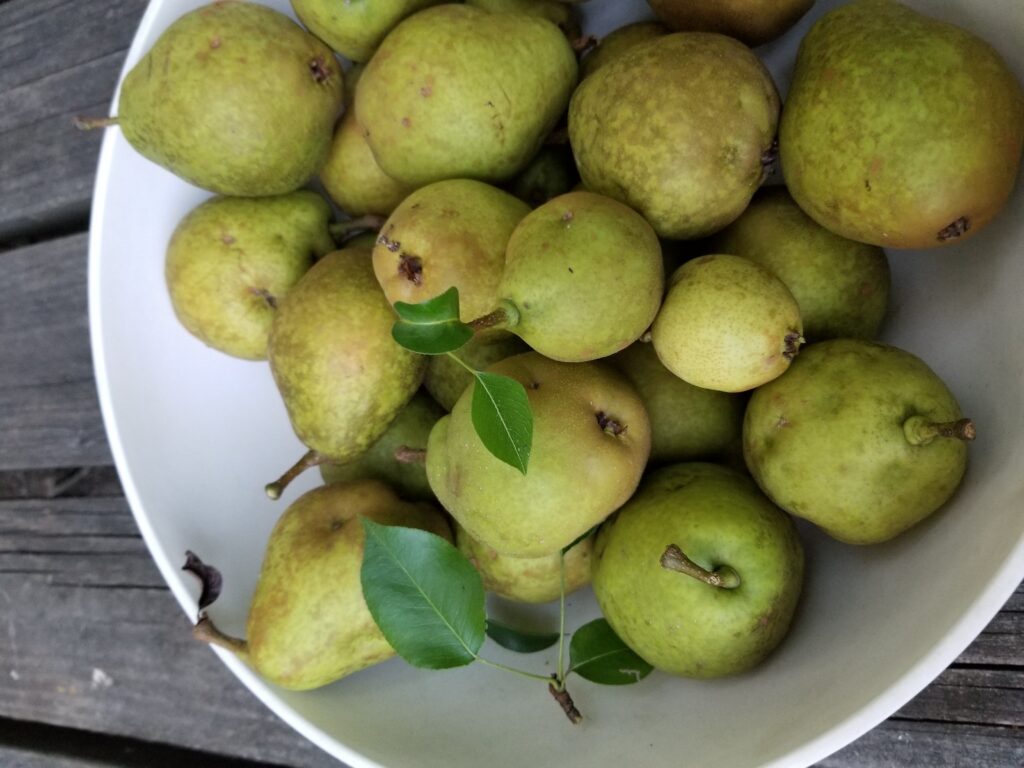 Which is a pretty good crop for one tree…right?
What To Do With Old Pears
I asked my readers how I should use up these pears, and a couple of them told me to try pear bread.
Pear bread?
I'd never heard of it, let alone tried it. But our family loves pears, so I knew it was worth a shot.
And boy am I glad we tried it!
This bread smells amazing! It comes out so delicious, you can't help but want to devour it.
And it's the perfect way to use up old pears that are past that delicious snacking stage. Soft, juicy pears work perfectly in this recipe!
How Do You Shred Pears?
This recipe calls for peeled, shredded pears.
That's the part of the recipe that takes the most effort, sure.
BUT, it isn't that hard!
If you have a handy mini food processor, it makes the job a cinch.
It leaves you with a small cup and lid that doesn't take up your entire dishwasher. (Love that!)
You can always use a larger food processor if that's what you have on hand.
A regular food grater like this is also perfectly fine for doing the job!
How Can I Make This Easy Pear Bread Recipe More Moist?
This recipe is delicious as is…but if you want to make it more moist, you can always melt butter and pour it over the top before you bake it.
Not the healthiest option, but delicious!!
Can I Freeze Pear Bread?
Sure you can! Just wrap it well in a couple of bread bags or plastic wrap with a layer of tin foil on the outside. You could also use a freezer bag.
It should keep well for up to 6 months!

Easy Pear Bread Recipe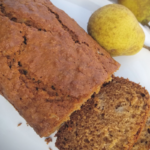 Scrumptious, Easy Pear Bread Recipe
This pear bread recipe is the perfect way to use up pears in a delicious, moist quick bread.
Ingredients
1 1/2

c

flour

1/2

tsp

baking powder

1/2

tsp

baking soda

1/2

tsp

salt

2

tsp

cinnamon

1/2

c

canola oil

2

eggs

1/2

c

white sugar

1/2

c

brown sugar

1

c

peeled, shredded pears

1

tsp

vanilla
Instructions
Preheat your oven to 325 degrees F.

In a large bowl, mix your dry ingredients. (Flour, baking powder, baking soda, salt, and cinnamon.)

In another bowl, stir together the remaining ingredients.

Pour the wet ingredients into the dry ingredients. Stir just until combined.

Transfer into a greased 8 inch loaf pan. Bake for about one hour until golden brown.

Cool before removing.
Bake this pear bread for your family!
It's perfect for a snack, breakfast, packing in lunches, or however you love a good quick bread.
Speaking of quick breads, you'll love this Cranberry Orange Bread Recipe!!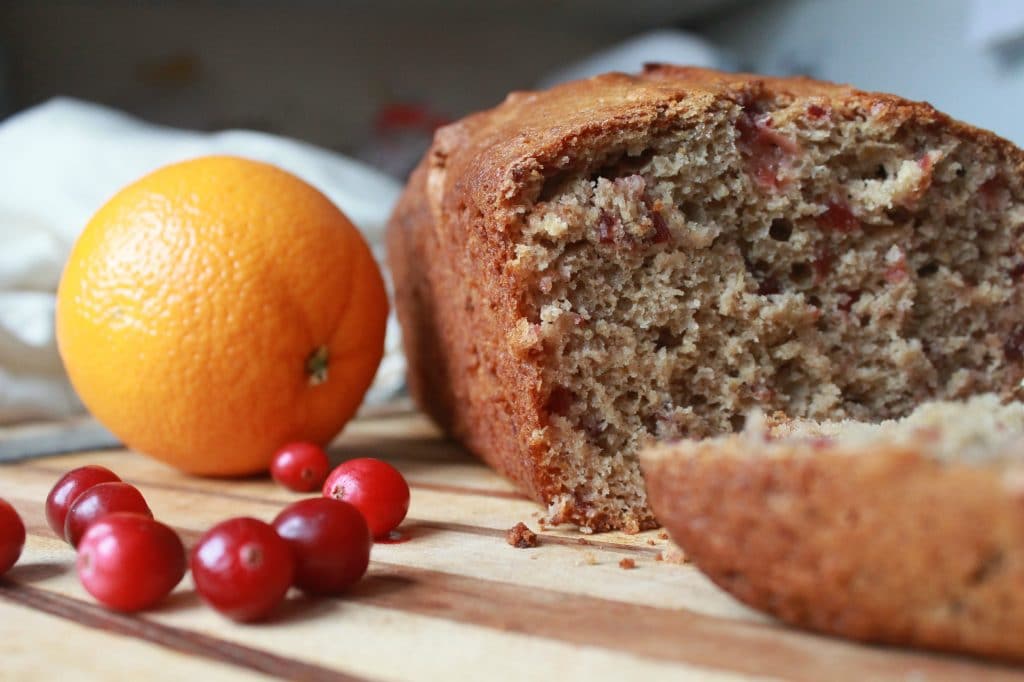 How do you like to use up old pears?