This giveaway is sponsored by Pear.  This post also contains affiliate links which help to support Medium Sized Family.  All opinions are my own.
Are you looking for simple school fundraisers?
School is back in session.  Parents are organizing PTAs, PTOs, and other groups to help support their child's education.  Part of that support comes in the form of school fundraisers.
If you're looking for a different kind of school fundraiser, it's time to look into Pear.  Pear matches groups needing sponsorship with companies excited to give their support.
That support can come in the form of apparel (shirts or uniforms), or cold hard cash.
If that sounds like it would benefit your school group, read on. And don't miss out on the giveaway at the bottom of this post!  Winner is announced below!
Help for School Fundraisers
Pear matches companies to individual groups and areas around the United States. Once you find a company match for your school group, you can start raising money within minutes!
No need to worry about selling anything.  Instead, you'll let parents, staff, and loved ones know about your school fundraiser website.  Once they visit your site, they'll find options like watching an ad, sending out a tweet, and more.  Each entry that your supporter makes grows your fundraising account.
Many sponsors give upwards of $1,000 to your group.  It's surprising how fast you'll raise funds.  It's much easier than trying to sell things.  Plus you don't have to share your profit with anyone else!
Even if there isn't a sponsorship match with your particular group right now, US residents can always take advantage of the CustomInk Tshirts Unite Program.  This program gives you up to $200 towards custom apparel with CustomInk.
Want More Info?
You can find more details about Pear in this post.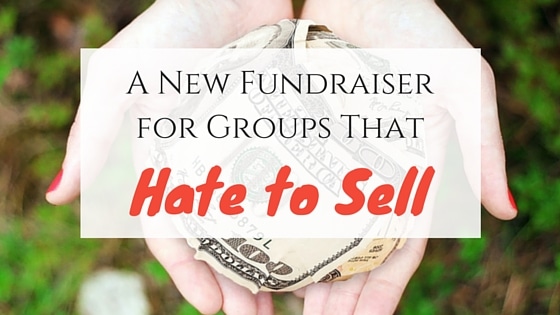 The Giveaway!
The giveaway is over.  Congrats to our winner!
The Pear Fundraiser $50 Amazon Gift Card Giveaway is open to US residents only. Void where prohibited. Giveaway is not affiliated or associated with Facebook or any other social media platform. Giveaway ends at 11:59 PM CST on October 12, 2016. One winner will be chosen at random. The winner will be sent an email and will have forty-eight hours to respond. If no response is received within forty-eight hours, another winner will be chosen.