Inside: Choose from one of these Mom approved most durable backpacks for your student. Buy once and save year after year! These bags hold up to the toughest kids.
 (Not all links here are affiliate links. I wanted to give you good shopping options without limiting this list to only affiliate links.)
When my oldest was going into kindergarten, the explosion of internet ideas for doubling coupons and getting free stuff all the time was in its heyday.  We had just switched houses and were still adjusting to losing my income (I became a stay at home mom when the third child was born).  So when I saw ads for free backpacks, I jumped at them!
You could get a free backpack by spending $10 or $20 at the store you were buying them from.  That was no trouble, because I needed groceries anyway.
Sometimes these backpacks even had my 5 year old's favorite characters on them!  That made me even more excited for such a fantastic deal.
But by Christmas break, that backpack was nearly ruined.  The cheap material wouldn't stitch back together. (Not that I'm much in the seamstress department to begin with.)
Disappointed, I decided that next time I would get a couple of free backpacks so we could switch them out midyear when the first one failed.
I'm not a quick learner.
After talking to friends, I discovered that there were durable backpacks out there that really would last for years and years.  They even held up to roughhousing boys.  Curious, I decided to give it a try.  My then 2nd grader got his first durable backpack, and from that experience I have never looked back.
Don't make the mistakes I made!  Cheaper is not better.  The days of the free backpack seem to be gone, and even if they weren't…do you really want all that hassle?  The frugal answer is to make a one time purchase that costs a bit more (but you'll be surprised at how affordable these backpacks are!) but will last for years and years.
Let's look at some of…
The Most Durable Backpacks for Kids Who Are Hard On Stuff

Our family favorites are listed here alongside recommendations I got from some fellow frugal moms.
Even busy moms like to comparison shop, so I have added links to the direct companies (when I can) as well as Target and Amazon.  (Walmart only offers these bags through third party sellers.)  Many companies offer free shipping, so you may be surprised at where you'll find the best price!
It's important to keep in mind that some of the bags you find at places like Amazon are not backed with the full company guarantee.  Also, sometimes the quality of the bag you find at mega stores isn't as high (thus the cheaper price).  Buyer beware!  Probably better to buy direct if you can swing it.
Jansport
Let's begin with my favorite company, Jansport.  I bought a Jansport with my own money back in high school.  Then I carried it all throughout college.  Once college was over, we used the bag for various things.  It was even my diaper bag for a while.  (Way easier than trying to balance one more thing on my shoulder!)
When our daughter was in kindergarten, I looked around for my old Jansport. But wouldn't you know it, the zipper had busted.  It would have to be ripped out and replaced.  We contacted the company to see if they would repair it for us.  They asked us to ship it in to them.  (Luckily the bag didn't weigh too much.)
I assumed they'd repair it and send it back.  But much to my surprise, they shipped a brand new backpack!  So now my daughter is carrying a nice new Jansport that should last her for most of her school years.  And that's why Jansport is my personal favorite backpack.  (You gotta love a company that stands behind their products!)
You can't beat a lifetime guarantee!
Buy direct from Jansport: Shop Best Selling JanSport Backpack! Free Shipping in All Orders!
Shop Jansport at Amazon.    Shop Jansport at Target.

LL Bean
A close second favorite of mine is LL Bean.  When I asked around, more Moms recommended LL Bean backpacks than any other brand.  We have 2 of these bags ourselves, and I have been more than impressed by their quality!
My oldest got his bag when he was in 2nd grade.  So did my second oldest.  They've had the bags for 6 and 5 years now, and they show no signs of wearing out soon.  My second born is that boy who throws his bag and kicks it down the road, so when I say this is a quality product, I mean it!
One side note… consider carefully if you want to embroider their name on the bag.  It's cute when they're little, but they might be less inclined to carry a bag with their name on it when they're in middle school.
LL Bean also has a lifetime guarantee on their products!
Shop LL Bean on Ebay.  (These bags aren't available in most stores.)
Dakine
I hadn't heard of Dakine before, but a couple Mom friends raved about their quality.  Amy called this bag "rock solid".  Another friend, Jessica, uses her Dakine bag to take to work.  She loves that it has a built in cooler and even matches her scrubs!
Buy Dakine direct.
Shop Dakine on Amazon.
Shop Dakine at Backcountry  (They have a "give your friends $10" deal going, ask a friend to work this deal with you!) Free 2-Day Shipping on Orders Over $50
Looking for durable backpack options? These backpacks last for YEARS and are mom approved! #backtoschool
Click To Tweet
Lands' End
Some other Moms were very happy with their Lands' End backpacks.
Here's what Susan has to say about them: "I love Land's End backpacks. Most have color coordinated cooler bags for lunches, and can be personalized with many embroidery options. The only reason I've ever purchased a "replacement" bag for a kid is because he or she has outgrown the old one. They wash well and hold up to the beatings given to them by schoolkids over the years and have an excellent guarantee if something does wear out."
Under Armour
We know Under Armour for their good quality products.  In fact, Amber said "It's been the ONLY [backpack] we've purchased that made it through the entire school year! It's still in new condition and he will use again."
Shop Under Armour Backpacks at Kohls Plus, earn $10 Kohl's cash for every $50 spent.
Shop Under Armour at Amazon.
Nike
Nike is another brand with a fantastic reputation for quality.  Chrissy says, "Nike has never failed us. My daughters on her second year with it and still looks and has held up like new."  Litany agrees.  Her boys have used their Nike bags for a couple of years already.
Shop Nike direct: Up To 40% on Select Styles at Nike.com! Enjoy Free Shipping and Returns with Nike+ Membership! No Code Required!
Shop Nike at Amazon.
Samsonite
I haven't tried Samsonite myself, but Mom friend Elia calls them "super durable".  I thought Samsonite would be out of my price range, but sales make these bags super affordable.
Buy direct from Samsonite: Buy 1 Save 25%, Buy 2 or More Save 30% Off Select Items! Use Code: TRAVEL! Plus, Free Standard Shipping on Orders Over $99!
Shop Samsonite at Amazon.
Kavu
If you like durability with a side of fashion, Kavu might be your bag of choice.  They've got tons of design options, so you're sure to find something your student will love!
Shop Kavu at REI.
Shop Kavu at Amazon.
Pin me!!
One of these durable backpacks will be perfect for your student.
You'll thank yourself for the next couple of years (or decades) when you can cross backpack off your back to school shopping list!
Next up, get my top tips for saving big cash on back to school shopping.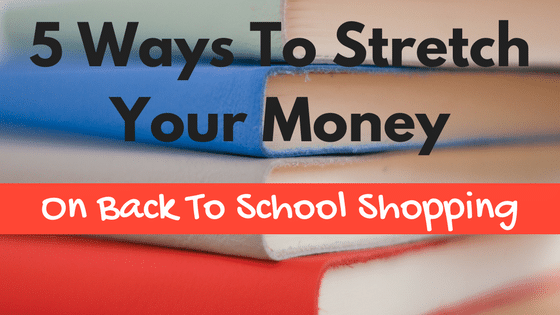 Which of these durable backpacks do you recommend?  Which would you like to try?
Summary
Article Name
8 Of The Most Durable Backpacks for Kids Who Are Tough On Stuff
Description
Choose from one of these Mom approved most durable backpacks for your student. Buy once and save year after year! These bags hold up to the toughest kids.
Author