Too hot to cook? No problem! These meals will fill you up without adding to the heat. These recipes are what summer is supposed to taste like!
It's hot as the blazes outside, but you know good and well that your family is still going to want to eat.
That doesn't mean you're in the mood for heating up the kitchen. And that's ok!
Because here you'll find a long list of yummy recipes to try when it's just too hot to cook.
Whether you want a cold dish to serve or something seasonally delicious that didn't cause you to turn on the oven…you'll find all types of recipes on this no-need-to-think-about-it list!
Delicious Meal Ideas for When It's Too Hot To Cook
These recipes are a hit when it comes to getting something on the table on the hottest of days.
But if you're looking for a more permanent solution to the every single day problem of "What's for supper??", you'll DEFINITELY want to look into the $5 Meal Plan.
(Don't worry. I double checked, and she is still selling these meal plans for just 5 bucks, even in this economy! You can barely get a Happy Meal for that price these days!)
Wouldn't it be so nice to have someone else plan your meals for you while you float in the pool a little longer?
Yummy Salad Variations
Why not kick things off with an amazing macaroni salad recipe?
This Easy Summer Watermelon Salad is the perfect combination of sweet and salty!
Easy Cucumber Salad with Dill and Red Onions … so refreshing on a hot day!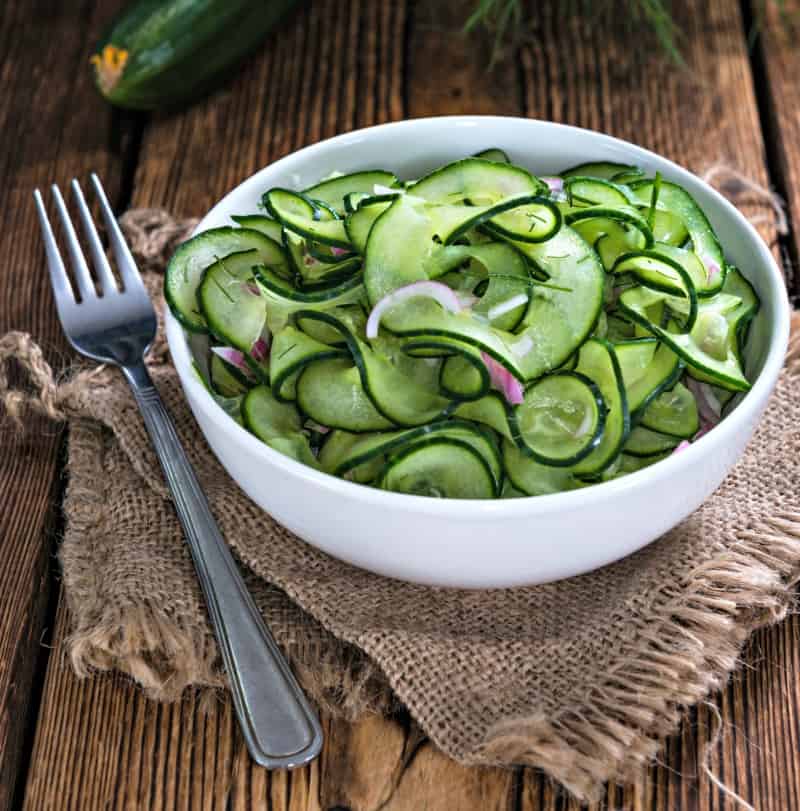 Bacon Cheeseburger Salad (This'll convince the meat lover in the house to embrace a salad!)
Strawberry Spinach Salad Almost too pretty to eat!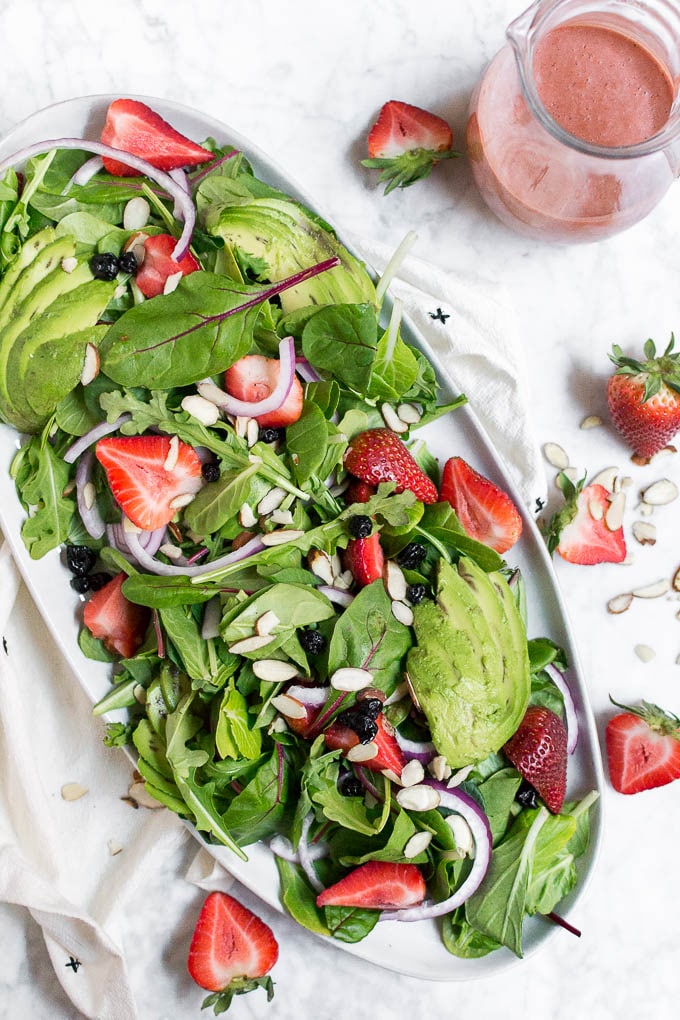 Black Bean Avocado Salad For those days you find your salad too wilted to eat. (Sad trombone!)
Taco Salad with Fritos Not gonna lie…I've been craving this since I first laid eyes on it!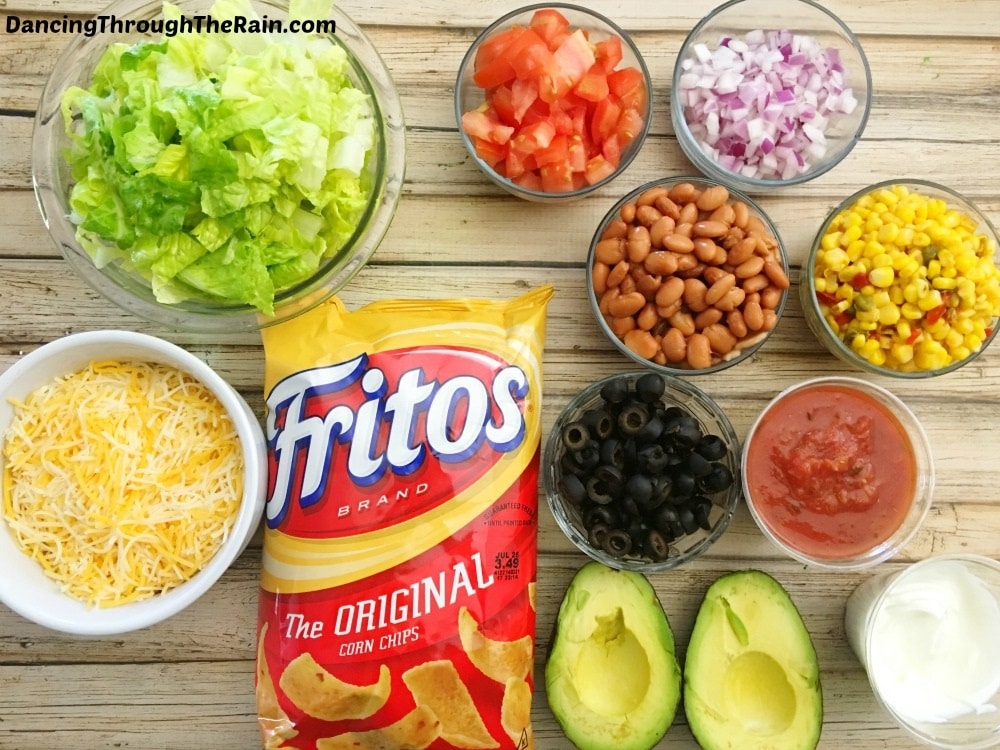 Moroccan Raw Carrot Salad Here's a fun new way to serve your rabbit food!
White Bean Cherry Tomato Basil Salad For those nights you want something a little heartier than lettuce.
5 Minute Southwest BLT Chicken Salad A yummy, filling salad!
Get more recipes with these large family dinner ideas!!
Produce With A Twist
Not quite a salad, but you'll get those super foods in for the day!
Rustic Chicken Salad Stuffed Tomatoes This one will take you back to your childhood!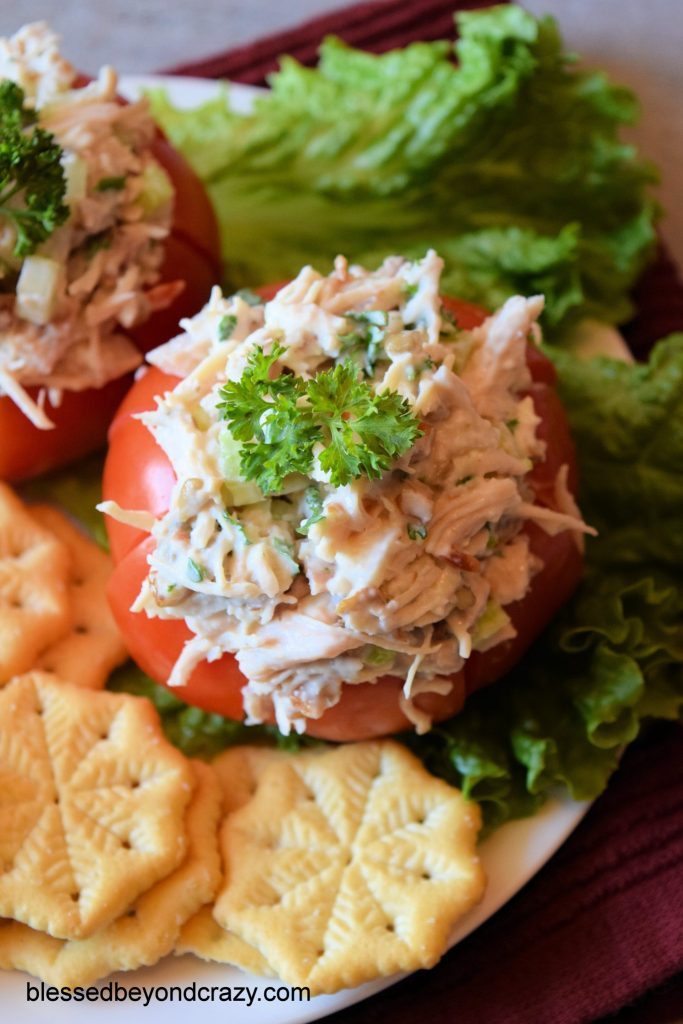 Avocado Tuna Salad Happily, you can find avocados at a great price this time of year!
Texas Caviar With Avocado This stuff is just plain addicting!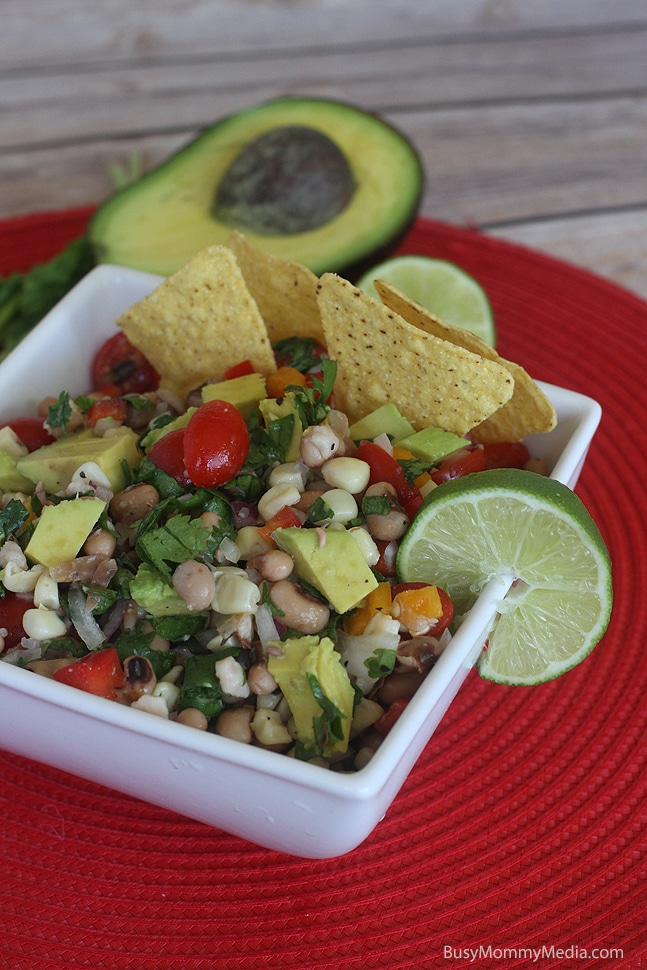 Easy Spinach Artichoke Dip Tons of flavor in this recipe!
Easy Strawberry Soup How's that for a conversation starter? Everyone will love this!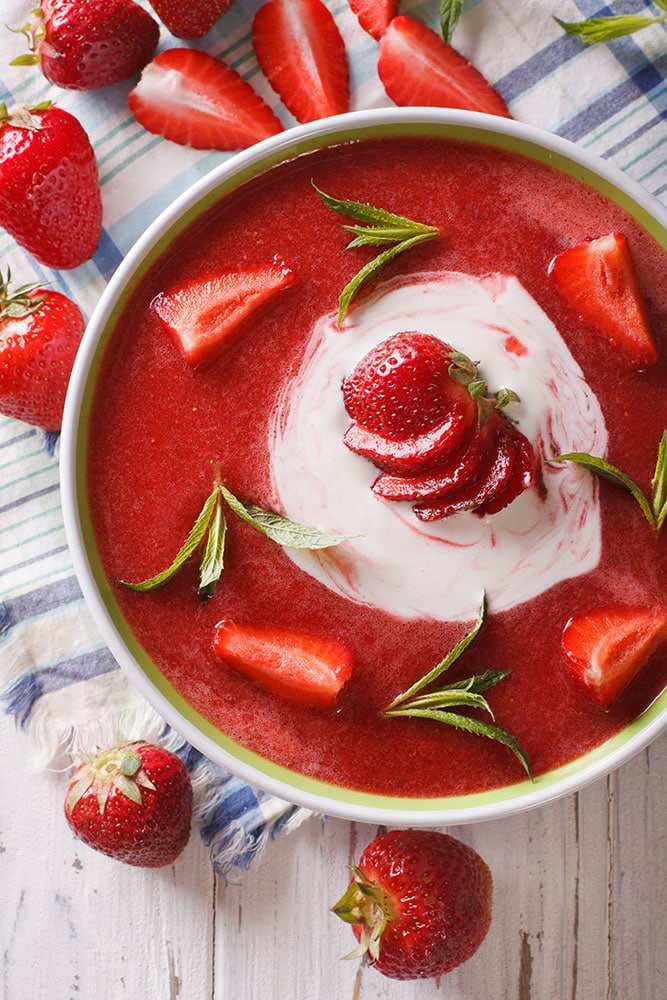 Use Your Small Appliances!
Instant Pot Pinto Beans Beans seem so fussy. But the instant pot makes this a simple recipe!
Crock Pot Sausage and Peppers How do you get so much deliciousness from just a couple of ingredients??
Grilled Summer Vegetable Quesadillas (Get a quesadilla maker like this and the kids can make their own!!)
Slow Cooker Pineapple Pepper Carnitas Tacos If you think the name of this recipe is a mouthful, just wait until you sink your teeth into one!
Crock Pot BBQ Ribs The bib might add a layer, but it's soooo worth it!
Crock Pot Ranch Chicken Sliders Sliders are the perfect size for when you just aren't sure how much you can eat in the heat. (But we both know you'll go back for more!)
Dr. Pepper Pulled Pork You had me at Dr. Pepper!
Yummy No Cook Ideas
No Cook Cilantro Lime Crab Tacos Adding crab to a recipe will take you to the beach every time.
Ultimate Southern Pimento Cheese If you have self control around this dish, please teach me your secrets!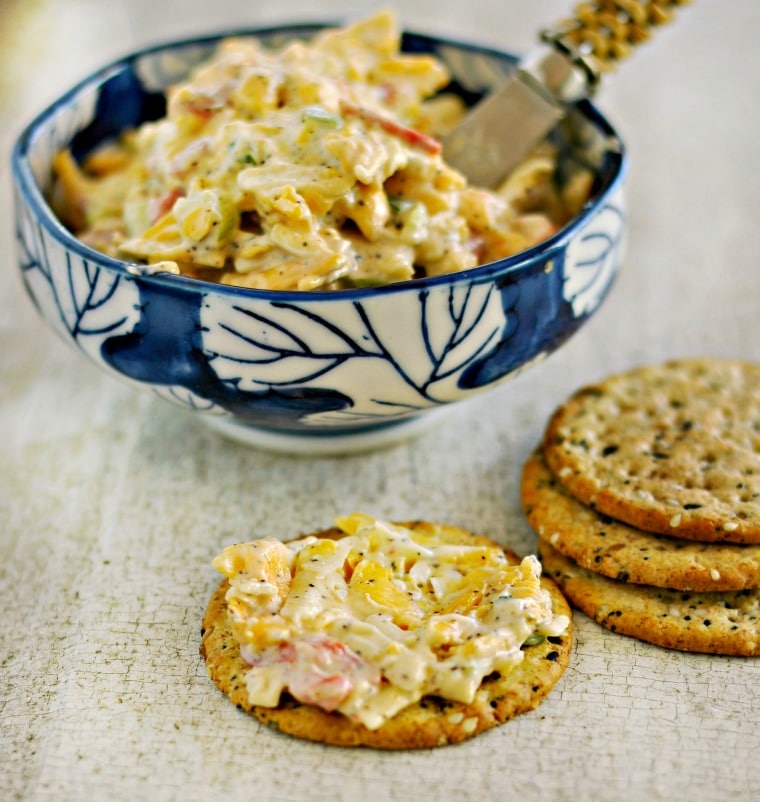 Cool Desserts
Do NOT miss this whole list of the very best mouth watering summer desserts for a crowd.
Kool Aid Pie What could be a better end to your meal than a chilled pie?
Fruit Salad Trifle The perfect light dish when it's too hot to even eat!
Which recipe will you serve the next time it's too hot to cook?
Looking for more ideas?
Try 23 of the perfect grill foods for a crowd.
The 10 best summer potluck recipes.
Finish with these refreshing summer desserts that are perfect for hot days.
What's your go to recipe for hot summer days?