*this post contains affiliate links that pay me a small stipend but do not increase your bill at all
It seems like I was just complaining about how fast September passed us by, and here it is…already time to be amazed that it is now November!  2016 will be here before we know it.
But that's enough of that kind of talk.
We had a great time celebrating Halloween with some good old family fun.  I've been doing some mini blogging about that sort of thing over on Facebook.  So be sure to head over and give me a "like" there!
On to the weekly goals:
Home and Barn

Make good progress on bathroom project  (Hit a snag!)
List 5 items for sale
Muck out 1 barn pen  (Made progress, didn't finish)
Paint some baseboards  (This goal was too lofty with everything else we had going!)

Earn 250 Swagbucks (I'm going to keep aiming high, even though this has been tough to accomplish lately–I did it this week!!)
Make 2 frugal breakfast foods

Family Goals  

Go trick or treating
Carve pumpkins
Make cookies together

Blog Goals

Personal Goals: This is my biggest area of weakness.  I'm going to start adding things here that other women do naturally but will always get shuffled to the side if it's up to me!
Daily Bible Readings

6 Burpees 5+ times

Use my Jamberry nails in time for Halloween

Go to bed by 10:30 (need to start the bedtime routine earlier)
---
We have a busy week scheduled, so I am trying to choose the most important goals to meet in the limited time I'll have this week.
Home & Barn
Continue work on bathroom redo
List 5 more items for sale
Family Goals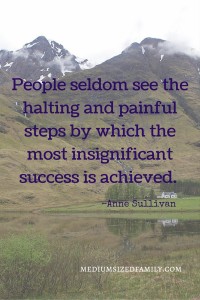 Family time (kids have Election Day off of school)
One on one time with my daughter
Blog Goals
Finish mapping out posts to the end of the year
Increase mini blogging on Facebook
Spend more time on Pinterest (What a "tough" job blogging is!)
Research guest blogging and begin process
Personal Goals
Daily Bible readings
6 Burpees on 5 days
Finish reading Better Than Before and blog about it
So that's how I plan to be intentional about spending my time this week.  How will you spend your week?