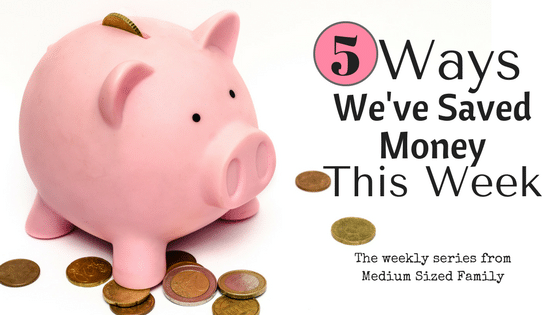 This week I managed to spill coffee on the top of my head.
That's not relevant to saving money (I mean, ok, I did brew it at home!), but after a week of being sick, that seemed like a good mental image to show the kind of week it's been.  😉
Luckily it wasn't all awful.  I did manage to find a few ways to save money!