Inside: Are your kids always bored? Let's talk about kids these days…and it isn't about screen time. Here's an idea you might not have considered.
Summer is here, and the battle with boredom has already begun.  Life these days is hectic as we try to keep up with busy schedules and bucket lists.  So when there is down time, kids aren't sure how to handle it.
If you're like me, you love the idea of having a slow summer. And you regularly tell your kids that it's ok to be bored.  But in reality, when the kids get bored, they spend more time bickering with one another.
I think there's a solution that's easy to overlook in today's times.  I'm so thankful to The Humbled Homemaker for letting me share my thoughts on this subject today!  Be sure to click here to read Why Your Kids Are Bored At Home (And It's Not What You Think).
Welcome to Medium Sized Family!
Are you new to the Medium Sized Family blog?  I'm so happy to have you here!  I'm Jamie, wife of one and mother to 5 kids.  We're digging out of debt and have implemented a #yearofno that helped us pay off thousands so far.
Here you'll find money saving tips (including a popular series every Friday called The 5 Ways We've Saved Money This Week).
Some posts you might like to start with: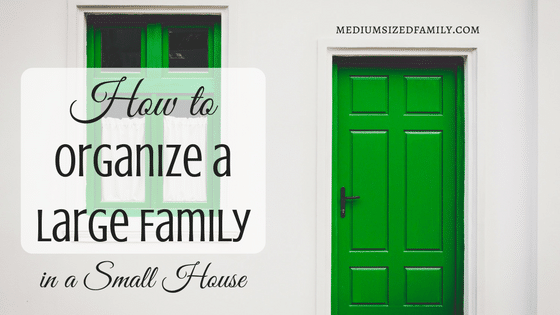 I'd love to learn more about you!  You can leave a comment here or join us on our Facebook page (where we're ALWAYS chatting about something!)