Inside: The importance of sports in life go well beyond the foul lines of the field.  Forget about scores and statistics…there are important lessons to be learned!
I held my breath.  The ball was headed towards short stop, and we needed a good play to end the inning.  I knew it would take a spectacular move for my son to make the play, but he'd done it before.  But it wasn't meant to be this time.  The ball bounced off of his shoe and headed out to left field.
He was clearly aggravated, but he ran to catch the cut off throw.  And he finished the play.  I was relieved to see his teammate walk over and give him a quick pat on the back.  Our third baseman had a knack for using just the right words to bring our son back to calm so he could get back to the game.
Our family is stacked with baseball lovers.  But for us, the importance of sports in life isn't about winning or playing at a professional level.  It's really about the strong lessons they take away from the field.
The key here is letting your kids learn these lessons.  It's tempting as parents to want to save them from their feelings.  But if you let them learn how to deal on their own, they'll be better for it.
The Importance of Sports In Life: 5 Lessons Kids Can Learn
Disappointment
I've talked before about how and why we don't save our children from disappointment.  Sports gives them another opportunity to practice the skills of dealing with disappointment.
Whether it's striking out, losing a tough game, or dealing with an ump who made a bad call, there are lots of chances to experience disappointment in sports.
It's so important for kids to be allowed to manage the emotions and behaviors of handling disappointment in smaller things like these.  Later in life, they will face disappointment in much larger matters.  We want them to be familiar with the feeling of disappointment, so that they have some experience managing it.
Let them feel disappointment, and don't bend over backwards to fix things for them.  Instead, give them a safe place to work through those emotions.
Grace in Victory
On the other hand, sports also offers plenty of chances to manage victory.  Winning the big game, hitting a homerun, striking out the side…There are lots of chances for a kid to feel great.  And they should feel that satisfying sense of accomplishment that comes as a result of hard work and proper practice.
But that's another emotion that they can learn to deal with properly.  We want our kids to be gracious in victory as well as defeat.  We certainly want them to be proud of themselves for a job well done.  But we want them to learn to temper that a bit.  There's no need to show off or overdo your celebration.
Handle victory with grace.
Teamwork
This is such a big lesson!  Most jobs that our kids will have as adults require a certain amount of teamwork.  You probably have to deal with difficult personalities, different experience or skill levels, as well as colleagues you enjoy working with (though they can be distracting sometimes!).  Your child will one day have the same experience.
Sports offer kids a hands on way to experience this.  Particularly team sports such as baseball, basketball, football, and soccer.
The team must work together to accomplish their goals.  Not everyone will have the same skill set.  Not everyone will be as willing to work as hard as you towards the goal.
It can be frustrating to bring so many different personalities on the same field together.  Sports gives kids a chance to learn how to deal with that frustration, and problem solving abilities that will serve them for years.
Empathy
Not long ago, one of our teams played a game and defeated the other team so soundly that the game was called off early.  (There was no mathematical chance for the other team to win.)
After the game, my son admitted that it wasn't fun to win that way.  He felt badly for the other team.  His own team had been on the losing side of games like this before, and he knew it didn't feel very good.
I want my kids to feel proud of themselves when they win a game and do their job well.  But I loved the fact that he could wear the shoes of even his opponents.
Other ways that kids can learn empathy is by bringing up a teammate who is feeling down after making an error.
[clickToTweet tweet="The importance of sports in life: let your kids learn some lessons on the field!" quote="The importance of sports in life: let your kids learn some lessons on the field!" theme="style3″]
Perseverance
Is there anything better than seeing your child finally succeed at that thing that they've struggled with for ages?  Maybe, but it's a short list.
And once your kid feels that amazing sense of accomplishment after finally succeeding after trying and trying again, they'll want to keep that feeling coming for the rest of their life.
The importance of sports in life goes well beyond the score or even personal stats.
If you want a bonus lesson, I'd add the friendships that are forged between teammates that have learned these important life lessons together.  That's a bond that brings a smile to Mama's face every time!
If you'd like some tips for saving money on sports, be sure to check out my post at A Budget Friendly Life today.  It's called Save Your Money (and Sanity!) This Sports Season.
You'll definitely want to read about the easiest fundraiser we've ever done!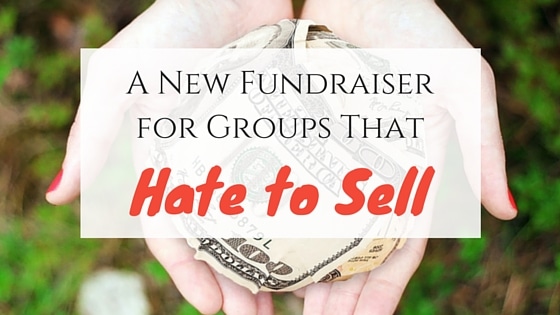 Do your kids play organized sports? What do you like or dislike about it?