The right back to school tips can set up your school year for success! Be sure you've covered everything by keeping these things in mind.
Whether your kids are heading to school for the first time ever, starting over at a new school, or just heading back to a familiar place, getting into the swing of a new school year offers a fresh start.
Of course, for many students, back to school season can be a nervous time.
Maybe you're worried about how your child will respond to a new school, a new teacher, and a new routine.
As Mom to five kids heading back to school, I've been there done that!
Here are some of our favorite back to school tips for getting the new school year off on the right foot.
Back to School Tips For Parents
Get Ready for Homework
Is there a subject you know your child tends to struggle with? Get them a little extra help.
Younger kids will be off to a great start with a program like ABC Mouse. This online learning system helps them master things like reading, math, science, and art.
(And they'll have fun while doing it!)
Parents are some of the best teachers our kids will ever have.
But sometimes, kids tune out Mom's voice. (Understatement of the year??)
The great thing about ABC Mouse is that you can try it for free for an entire month to see if it's a great fit for your family.
Older Kids?
Have older kids in need of a challenge? They'll love getting a peek at college classes offered at Coursera!
You can get sneak peeks and sometimes even full classes for free!
Extra Reading Help
Is reading a struggle for your child? Here's some homework for YOU.
The Knowledge Deficit is an eye opening book that will help you understand why your child might be struggling to read.
While this book is concerned with the holes in teaching reading to public school children, there's a wealth of information you can put in place in your own home.
Break Up With Screens
Maybe the kids were on their phones and tablets a little more than you meant them to be this summer. Now it's time to ease it back!
When I realized how often my kids would sneak off with their phones, I became concerned.
Now let's be honest… It's just too easy for them to get away with tons of screen time, because it keeps them quiet and occupied!
So my Hubby and I love using Qustodio. It's a free service that lets you limit the amount of time your kids have on their phones each day.
You can also limit the websites you want your kids to have access to.
And we love that you can see at a glance what your child has been up to while they were on their phone. This has opened up many opportunities to talk about internet safety.
Meet the Teachers
Establishing a good relationship with your child's teacher is one of the more important steps for any parent to take. There are a few ways to accomplish this.
Many teachers send a welcome letter introducing themselves to their students.
Read it over to learn more about their personality and background.
Open House night is a good time to introduce yourself, but don't expect to have a good conversation at this time.
It's a busy night, and often you'll wait in a long line just to say hello and introduce your child.
Find something your child loves about the classroom setup and let the teacher know how excited he or she is about it. This could be a special reading nook, science posters on the walls, or even the class pet.
A positive first impression goes a long way, and this insight will tell your teacher a little about your child.
A better way to really communicate with the teacher is to give them a call or email. Keep it short and sweet.
Let them know about any concerns you have for your child, but keep the tone positive overall.
And you can always request a conference if you have bigger concerns or want to be sure you aren't misinterpreted.
School Supplies
If the list for school supplies wasn't mailed to you, you'll often find it on the school website.
Start your shopping early for the best deals. This will also help you find that purple folder with the tabs…without trekking to four different stores. (We hope!)
Finding good deals on supplies is a must! Use these back to school shopping tips to make sure you save the most money.
You'll save even more by shopping on a tax free weekend! Find out if your state is participating in a back to school tax free weekend here.
Related: How to Find the Most Durable Backpacks
Related: How to Raise Money This Year With Lessons In Kindness
Clothes
Back to school season often means a new wardrobe for the kids.
If they haven't outgrown everything, keep this simple! A special new outfit for the first day of school should be enough.
Whether you shop the thrift store (you wouldn't believe how cute some of the clothes are…and the bargains!! Convert those kids now!) or find the perfect thing on Etsy, make sure you keep it in the budget.
This shirt is pretty adorable!
My friend Shannon from Daily Momtivity has an awesome tip about school clothes!
"I have my kids pick out their school clothes for the entire first week. Then before school starts (usually the weekend before) I get them dressed in their first day of school clothes and take pictures! This makes for way better pictures and leads to a less stressful first day morning!!"
Grab a free printable first day of school sign to make that photo even more adorable!
Back to School Routine
Having a good routine for your school day (and school nights!) is important. This will help you to remember all the important things that go with the school day.
Choosing outfits, getting your school lunches together, and making sure homework is done properly can be a hassle. Our large family has done what we can to minimize the stress of these things.
Here's how to create the best school routine for your family. And why not take some of the hassle of school lunches away?
This printable list of school lunch ideas will simplify the brown bag routine!
New Experiences
What new experiences will your child have this year? Maybe they need to learn how to walk to their classroom from the front door of the school. Practice this with them.
Will they have a locker? Order a combination lock like this one. Even if they can't use it on their locker, learning the basic pattern will make them feel more confident about using their own combination at school.
Follow these back to school tips and take on the new school year like a champ!
By taking a few extra steps before school starts, you can set up your year to be a success.
Next up, does your family struggle with a sense of entitlement? Here are a few things you can do to combat this ever growing problem.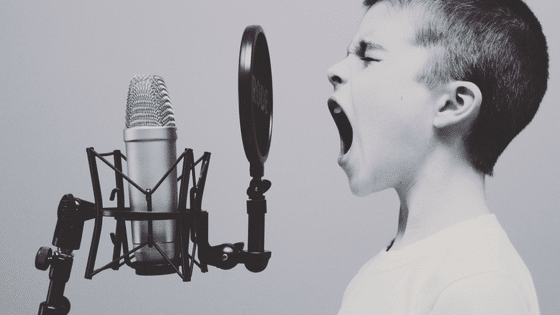 How do you get ready for back to school?
Summary
Article Name
Back to School Tips That Will Make Your New Year The Best Yet
Description
The right back to school tips can set up your school year for success! Be sure you've covered everything by keeping these things in mind.
Author
Publisher Name
Publisher Logo