These ideas about how to save money every month are awesome! Because once you get them in place, you'll save month after month. Who doesn't want extra money lying around??
When you look over your family budget, do you ever get the urge to reach into those numbers and give them a tight squeeze?
No, not in a "I wanna give you a hug!" way…
…in a Homer Simpson "Why won't you go lower!!!" way.
I'm not always that violent with my budget numbers, but it is fun to see how much I can squeeze from a penny!
Since so many bills demand to be paid monthly, one of the best ways to get more from your paycheck is to figure out how to save money every month.
You can never have too many money saving tips! So today, let's talk about some ideas that you probably haven't tried yet.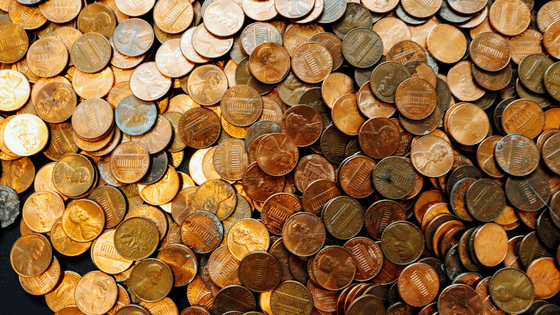 How to Save Money Every Month: 10 Things To Try Today
1. Batch Cooking
You probably already know about batch cooking (making groups at food for freezing or eating at one time), but you don't ever do it.
You ain't got time for that!
But it doesn't have to be the major chore it's made out to be. Something as simple as boiling up a dozen eggs will give you something simple to grab and go (which means one less stop at the drive thru!)
Check out this whole list of make ahead recipes!
2. Deep Freezer
Do you have space anywhere for a deep freezer? This one (which ships free on Amazon Prime!) is only 3 cubic feet, but it will extend the amount of food you can buy in bulk.
Owning a deep freezer means you can double that lasagna recipe to eat again a different night. You can freeze leftover soup for a day you aren't sick of eating it.
3. Make Bills Disappear
Wouldn't that be nice?!
But truthfully, you can erase some of those monthly bills from your budget planner if you really want to.
Take insurance, for example.
Many companies offer you extra savings if you're willing to pay your entire bill for the whole year or six month period at once.
Not only do you get to take a monthly bill off your list of worries, but you can also avoid hassles like late payments and finding out your insurance policy lapsed after you've had an accident. (Yikes!)
Sounds great, but how am I supposed to pull that off?
Just get started! Take some money from your tax refund to pay the bill in full. If you can take on a part time job while you fill a sinking fund, you'll create a savings ball that keeps on rolling (in your favor, for once!).
You may even want to try one of these full time work from home jobs!
4. Medical Savings
Every member of our family has asthma. That means a lot of expensive trips to the doctor.
If your family has chronic conditions like asthma, ask your doctor what you can do at home to treat yourself. We were able to purchase a pulse oximeter and a nebulizer (through insurance) to treat at home.
I'm comfortable with this, and my doctor is, too.
Do not do this without advice from your medical professional.
Seriously… health problems are not a risk you should take without professional advice. But if you're both comfortable with certain treatments happening at home, it can save you a ton of cash in the end.
5. Haircuts
With four boys, this pair of clippers paid for itself the first time I used them.
If your boys are happy with a buzz cut, why pay a lot of money to get it done?
If you aren't comfortable with the DIY route, find out if there's a cosmetology school near you. They're always looking for models, and you can get a cut for a fraction of the cost you usually pay.
6. Cooler
Do you own an old Coleman cooler from back in the day? Well bust that baby out and give it a good cleaning.
This cooler is your key to quitting your convenience store habit!
Whether you fill it with water bottles (this one is a family favorite), pop (do you call it soda?), or your favorite beverage, keeping a cooler of drinks in the car will save you tons of money.
Whether your day went longer than you'd expected or the temperature got hotter than you'd imagined, a drink at the ready can give you the boost that stops you from treating yo'self at the corner store.
Worried about forgetting it? I always make sure the cooler is stocked with our favorite drinks and waiting for us in the pantry. Then it's just a matter of adding an ice block and walking out the door.
No need for extra prep time when you're already running late!
7. Hot & Cold
Do you ever find yourself stepping over dollars to save pennies?
You might not think you have the money for a ceiling fan in most rooms of your home. But if you calculate how much you'll save in air conditioning costs by running fans, you'll find that it's well worth the cost.
The same goes for installing a wood pellet stove in your home for the winter.
Find the money for the initial investment so you can reap the savings for years to come.
8. Save Your Splurges
We all have our weaknesses. What's yours?
If you can't resist a good chai latte, invest in a Keurig and get some pods. (They're just as delicious as anything I've bought from a drive thru… but a lot cheaper!)
Love dining out? Maybe you should take a cooking class.
You could even have groceries delivered straight to your door using a service like Shipt (click here to try it out free for two weeks!)
What's your favorite entertainment?
Find out if a friend would split the cost of season tickets or a pass with you. (Make sure it's really cheaper.)
If you rent something like skates, find out if it's cheaper to own your own set.
Movies your thing? You could take the cost of tickets and buy an awesome surround sound for your home.
Fewer splurges means that when you finally do decide to spend money on your favorites, you'll enjoy them even more.
9. Steal Your Own Groceries
No trench coats necessary.
Everyone knows the concept of little drops of water filling a giant bucket over time, right? So take little bits of your groceries away from yourself.
When you brown a pan of ground beef, take a spoonful and dump it in a freezer bag. Keep that bag handy in the freezer. Every time you make a pan of ground beef, dump another spoon in until you have enough in your bag for its own meal.
No one will notice one bite less of ground beef, and who doesn't love a "free" meal??
You can also do this with bread ends or dried pieces of bread someone left out too long. (Always check for mold or icky stuff before you do this!) Rip the bread into chunks and toss it in a freezer bag (which you'll also keep handy in the freezer).
Once you have a full bag of bread, you can use it for so many things! Make bread pudding, stuffing, grind it into bits for breadcrumbs in recipes, bake it for croutons, etc.
Some people keep a bag of soup fixings in the freezer. The last bites of corn, carrots, and other veggies can go into one bag. Meats could go into a different bag. Then you can make leftover soup!
10. Change Your Toilet Flapper
Maybe you've tried the trick where you put a full water bottle into your toilet tank to reduce water usage. If it didn't work (or you're worried about it causing problems), there's another solution.
We have a strange water situation that makes it important for us to conserve water as much as possible.
This toilet flapper was simple to install, and it helps us control how much water we use with each flush. It's a cheap fix that will save you plenty of money over time!
Learn how to save money every month and reap the rewards all year long!
You can probably think of other things you'd prefer to spend that money on…so get to strangling that budget a little bit!
You'll probably also want to read about the seven financial moves we made that saved us the most money last year.
How do you save money every month?
Summary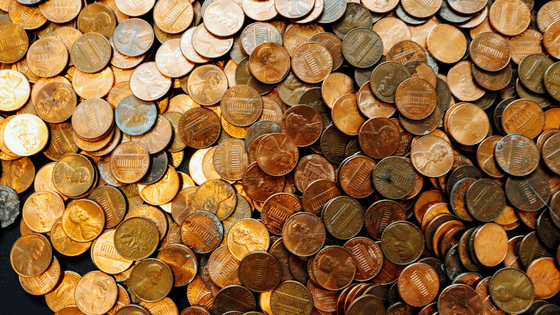 Article Name
How to Save Money Every Month: 10 Things You Probably Haven't Tried
Description
These ideas about how to save money every month are awesome! Because once you get them in place, you'll save month after month. Who doesn't want extra money lying around??
Author