Make ahead recipes can save you a ton of money, but it can be hard to find the time to spend in the kitchen. That's why you need this resource! It tells you which recipes you can fit into the time you have. Even 5 minutes is enough to get started saving money!
Time is just as hard to find as money is (for most of us).  We know that putting in a little effort can save us a ton of money.  And we'd totally do it…if we could just find the time in our day!
Take cooking, for instance.  So many of the ways you can save money on food involve using your time instead of your money.  Make ahead recipes, meal planning, couponing, and making grocery lists are fantastic ways to cut way back on your grocery budget.
So how can you find time for those things in your crazy day?
Today we're going to grab some fantastic make ahead recipes.  That sounds intimidating, but it doesn't have to be.
You'll save a bundle on your grocery bill by making a few things from scratch at home.  There are even some ideas that will only take you 5 minutes to throw together!
Make Ahead Recipes That Fit Your Real Life
This post is a resource that you can check whenever you find pockets of time.  Washing dishes?  If you have 5 minutes to put ingredients together first, you can wash up while things bake in the oven.
Have 5 minutes while you wait for a phone call?  Throw together a mix.
Each section here is broken down by the amount of time it will take to put the recipe together.  So you can easily see at a glance what you can do to save your family money on groceries.
Yeah, you're gonna want to pin this one.  😉
5-10 Minute Recipes
These recipes can be done, start to finish, in about 5 or 10 minutes total.  Basically, these ideas can be used by pretty much everyone.  That takes away that "got no time for that" excuse!
Make a hot chocolate mix.
Put together a copycat Bisquick mix.
Try your hand at a homemade ranch dressing mix or taco seasoning.
Hard boil a pot of eggs.
Make a jar of homemade pizza sauce.  (Just stick it in the fridge…no canning required!)
Throw together a batch of cocoa hazelnut energy bites.
Chop up veggies for easier grab and go.
Wash up fruits like berries and grapes.  Put them in a bowl so kids can easily get to them (before they go bad!)
Rip up bread ends or that dried piece of bread (just look out for any signs of mold!).  Place it in a ziplock bag in the freezer and use this for croutons, bread crumbs, or (when you have enough) bread pudding!
Related: Keep this list of snacks for trips on hand and you'll save all that money you usually spend on convenience foods!!
Toss Together and Bake for ~30 Minutes
Let's say you get home from a busy day.  You don't want to stand in the kitchen for an hour.  But you could handle taking 5 or 10 minutes to put something together before you crash on the couch.
So put these ingredients together, and bake them for a while as you sit down with a good book!  You'll have food in the house to eat without a lot of effort.
On the go Easy Oatmeal Breakfast Bars
Homemade Granola.  (Directions here for either the oven or the microwave!)
Peanut Butter Chocolate Chip Energy Bites don't require baking time, but they do need to hang out in the fridge for 20 minutes before you roll into balls.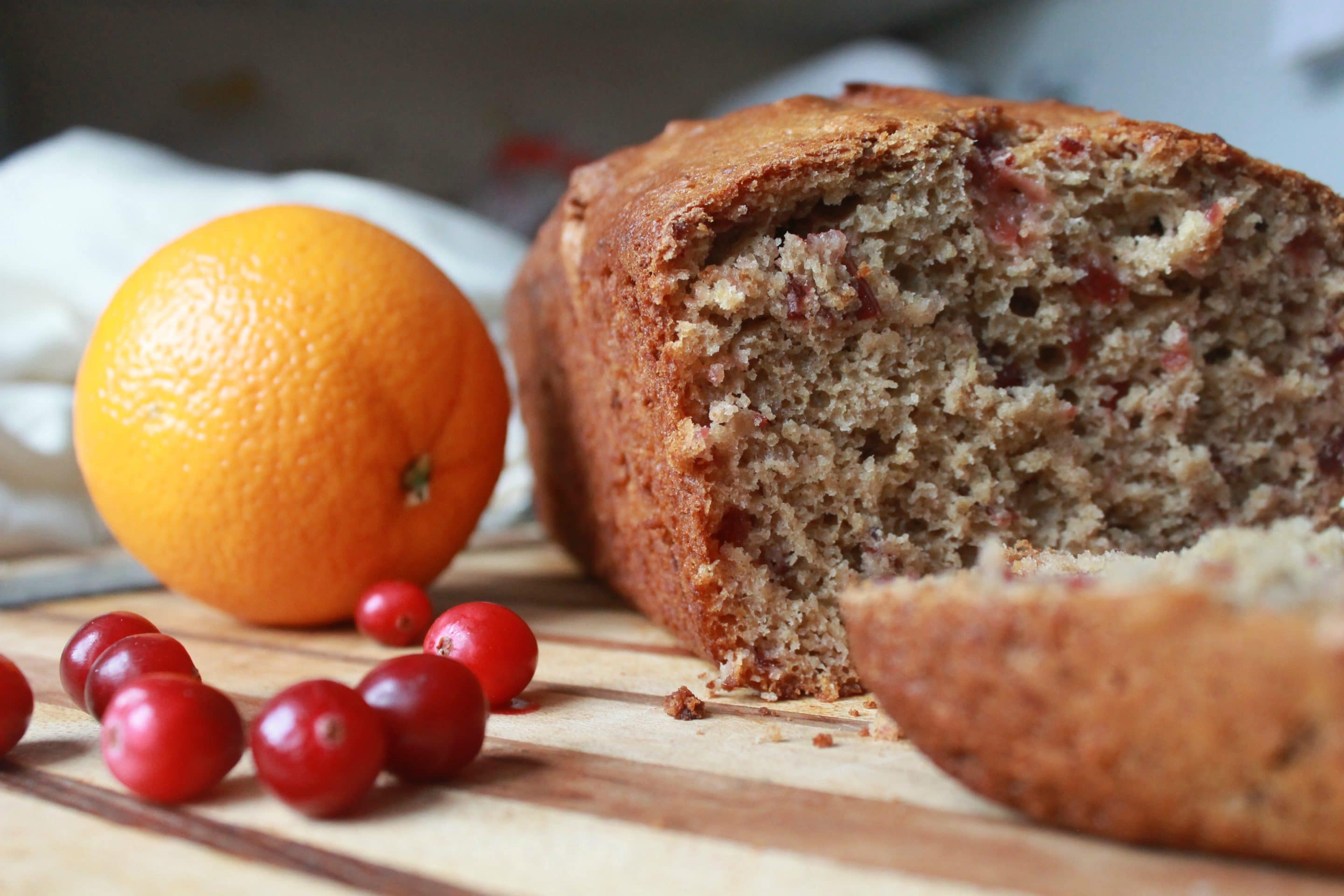 Quick breads like banana or cranberry orange bread.
Related:  If you're short on time, a grocery pick up service can keep you from ordering pizza again.  Check out my Kroger Clicklist review to learn more about it.
More Time to Put Together, Plus Baking Time
If you've got a little more time and energy, these recipes will hit the spot!
Corndog Muffins:  I use this cornbread recipe.  Pour it into muffin tins.  Cut hot dogs into thirds and drop one piece on each muffin before baking.  (Bakes for about 25 minutes.)
Tuna Patties.  A little fussier to put together, but it cooks up in less than 10 minutes.
Freezer Salisbury Steak.  Whip the ingredients together and bake for just 10 minutes before you pop them in the freezer for later.
Bacon, Egg, and Cheese Muffin Cups.  Make them, bake them, and they're ready to reheat!
Easy to Put Together, But Longer Baking Time
Simple recipes that take small spurts of effort over a longer time.  Totally doable for a lazy Saturday afternoon!
Chex Mix.  You have to stir it every 15 minutes while it bakes for 45 minutes.
5 Minute Artisan Bread.  This bread is delicious and hardly any effort.  BUT, you do have to let it rise a couple of times.  If you plan to be home all day anyway, this simple recipe is an easy way to get delicious homemade bread.
Crock Pot Love
Put the ingredients together in the freezer, ready to throw into the crock pot!  OR…use your crock pot to whip up a big batch of something you can use later.
Brown several pounds of ground beef right in your crock pot.  Add a few generic seasonings like salt, pepper, and garlic so you can use it in a variety of recipes.
You can also cook a pork shoulder to use in recipes like pulled pork or carnitas.
Garlic Chipotle Lime Chicken.  Whip up the sauce in a few minutes.  Freeze it next to your bag of chicken breasts, ready to toss in the crock pot one morning.
Extra Effort Required – Deliciousness Is Your Reward
Yeah, these recipes will take you more time and energy.  You may have to dedicate a busy afternoon to the kitchen.  But you can fill the house with recipes your family will love!  That's a fantastic way to avoid the fast food lane.
Instant Pot Refried Beans.  This will jazz up your next taco night!
Homemade pancakes or waffles.  Use your favorite recipe and keep a bag full in the freezer.
Overnight Cinnamon Rolls.  Drool!
Homemade Soft Pretzels (Not as hard as you think!)
Two Ingredient Homemade Yogurt: This recipe seems foolproof!
Burritos: So many options here!
Casseroles
Fajita Breakfast Casserole With Sausage.  Put it together, stick it in the fridge or freezer, and it's ready to bake fresh when you want it!
Bacon Cheeseburger Casserole.  Yum!
Low Carb Italian Meatballs.  Bake 'em and freeze 'em!
These make ahead recipes will save you a ton of money without taking up all of your time!
Next up…don't miss these ideas for make ahead cold lunches!
What's your favorite recipe for make ahead meals?
Summary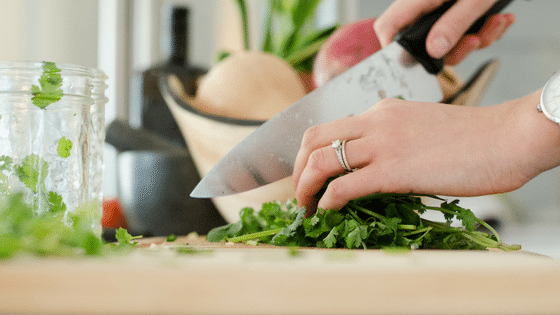 Article Name
Make Ahead Recipes: Ideas That Will Fit Your Schedule Today
Description
Make ahead recipes can save you a ton of money, but it can be hard to find the time to spend in the kitchen. That's why you need this resource! It tells you which recipes you can fit into the time you have. Even 5 minutes is enough to get started saving money!
Author