Summer Meal Planning – August Edition
It's that time of year when school is starting again for many of us.
That means on top of the usual meal planning, we have to get back into the habit of having food on hand for school lunches.
Ugh!
(Be sure to check out these tips for simplifying school lunch!)
Two Week Meal Plan for August
Even though we have a couple of events (a date night and a wedding) coming up that mean I don't necessarily need a full 14 days worth of meals, I plan for them anyway.  
We've missed out on events due to unforeseen circumstances plenty of times before, so I like to be prepared.
We also bought a whole hog and had it processed for the freezer.  This will be ready to pick up soon.  
We are looking forward to that delicious pork!
*Check back for recipes for some of these meals.  If there is one you'd like to see a recipe for specifically, please let me know!
If you'd like to do more meal planning, you'll love this: a totally free list of meals for the entire year, including free printable meal planners!
Breakfast
I don't typically plan 14 breakfasts.  
With a toddler that doesn't sleep well, I'm not up to getting up and making an early breakfast each morning.  
Right now we rely on cereal more than I'd like, but it's that season of life for us and I'm letting it go!
cereal
breakfast bars
toast
banana bread
pancakes (for the weekend)
Lunch
sandwiches
salads
tortilla wraps
leftovers
fruit
dairy such as yogurt or cheese
Supper
These grill recipes have been a huge hit at our house lately.
hamburgers x 2
brats and metts on the grill
grilled chicken
grilled chicken salad
tacos
spaghetti
brinner (breakfast for dinner in case you aren't a Scrubs fan)
Supper sides will be potatoes either cut into fries or cubed and seasoned, seasoned noodles, or seasoned rice along with fresh veggies and some artisan bread.
Snacks and Desserts
lots of fresh fruit
ice cream
cookies
graham crackers
s'mores
peach cobbler this became a Triple Berry Cobbler instead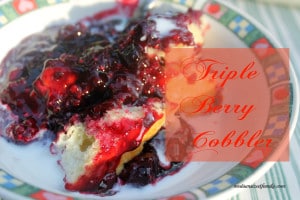 What's on your menu for the week?  If you have a menu blog post, be sure to leave a link so we can steal–uh, borrow– your ideas, too. 😉