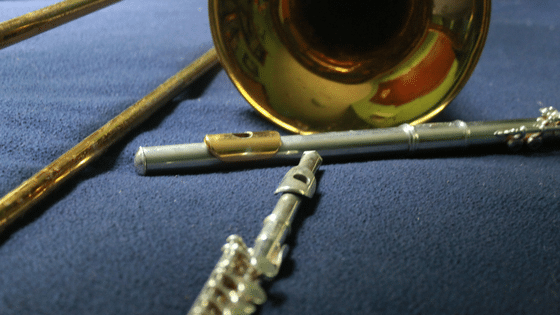 Your child wants to join the band, but you're wondering how much this is going to cost you! Learn when to rent and when to buy that school band instrument.
Your kid runs in from the school bus and throws a paper at you.  She got to see the band teacher today and he brought some neat instruments with him!  Now she's got her heart set on playing the flute.
But the first thing you think is "How much is this going to cost me??"
Playing in the band is a wonderful opportunity for students!  It's a great way to feed their right brain, and provides them with lifelong benefits.
But the cost of joining the band can give pause to most parents.  Let's figure out whether you'd be better off renting or buying a school band instrument, and how you can keep the cost affordable.